Blouse: H&M
Shorts: Anthropologie
Necklace: Ann Taylor, gift (thanks Mom)
Shoes: thrifted
Bracelets: Orchid Lane, Forever 21, thrifted, vintage (thanks Gram)
Nail polish: Essie "Borrowed & Blue", Essie "Licorice"
I had a few of the photos that Mai took on her visit left! Here they are!
Honestly it's been so long that I don't remember where I wore this anymore.
(Blogger fail.)
But I DO know its a very comfortable ensemble that looks deceptively dressy.
So I probably wore it to work. Ha.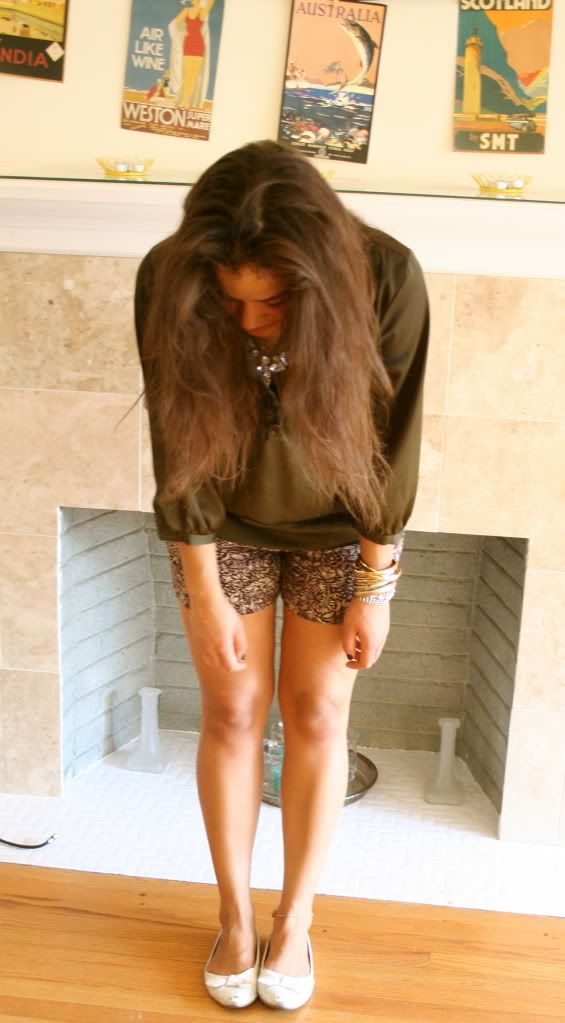 I seem to be wearing a lot of olive lately, huh?
Here
,
here
,
here
,
here
...
A large stack of various gold and silver bangles. I know there's rules against mixing the two metals, but WHY NOT?? Break with convention with me, world! Let's get CRAZY!
This shirt is an MVP, for sure.
(Look for an MVP post soon!)
Couldn't resist.
♥