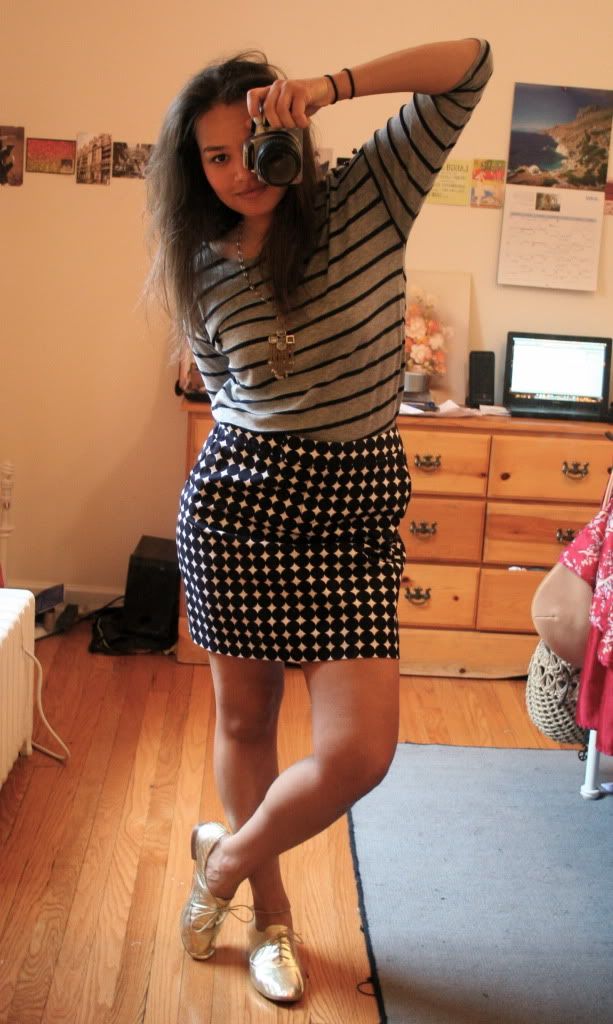 Top: borrowed, Forever 21 (thanks Emma)
Skirt: AK Anne Klein, TJ Maxx
Necklace: Banana Republic
Shoes: thrifted, Seychelles
Ankle friendship bracelet: made by my students :)
Nailpolish: Essie, "Borrowed & Blue"
I had a fabulous weekend full of productivity and fun - worked, practiced, organized, and celebrated with several of my dearest. After a Saturday night spent sleeping on the hard floor of a hotel room underneath a blanket that felt like raw canvas, I was feeling less than sparkly Sunday morning. I went for something comfortable and easypease.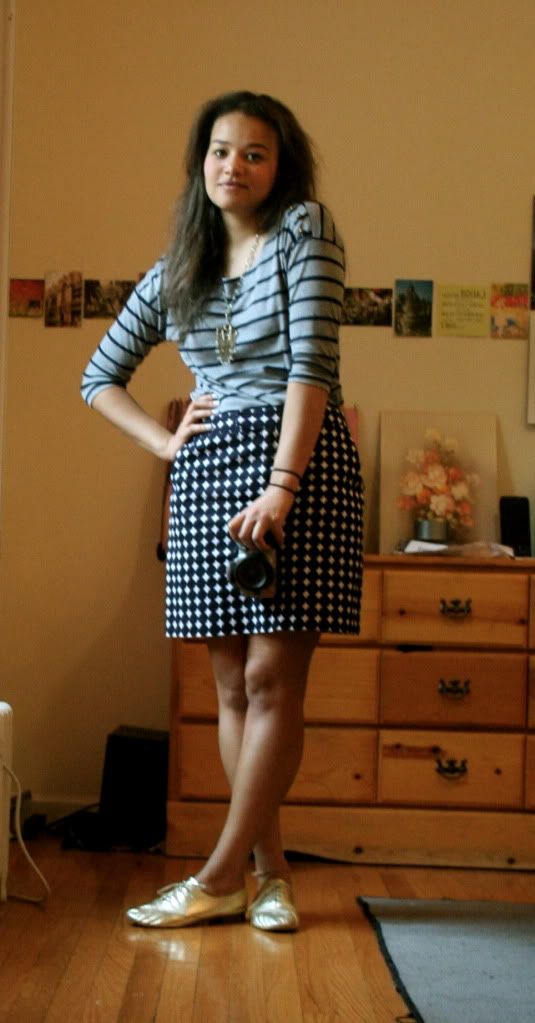 This outfit was a combination of four things I like, that can all be individually tricky to make happen: 1) print mixing, 2) navy, 3) high contrast, and 4) some 'tude.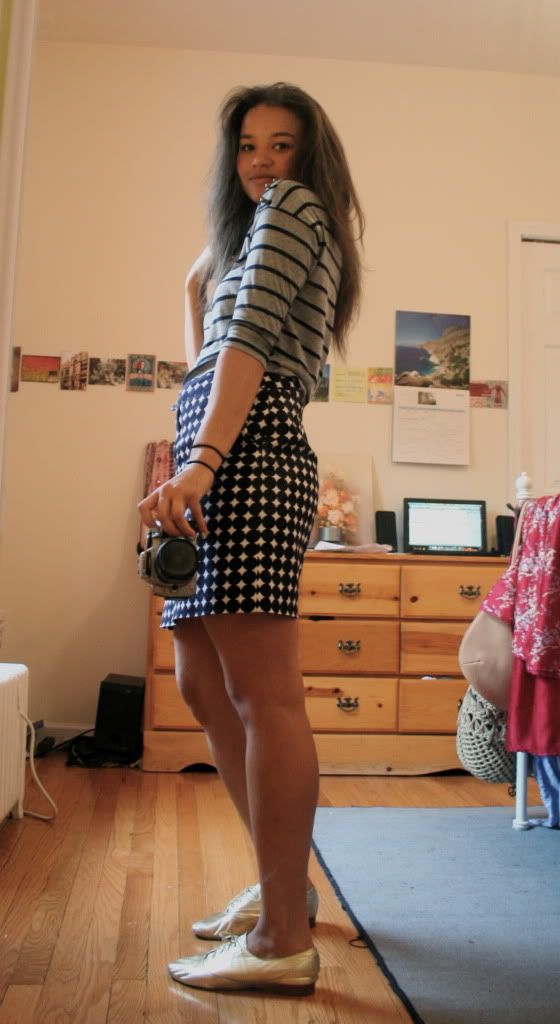 I think that combining all these elements (and wearing flats instead of heels) makes it gel better than any single element. For example, I first tried this skirt with a plain navy top, white linen blazer, and a coral necklace. The result? Marie-Joins-A-Dixieland-Street-Band-From-The-1920s. I also tried the shoes with a plain white tee and a navy skirt. Same result. I can hear the clarinets and tambourines...
This outfit was remarkably inexpensive, too!
Top: $0 (borrowed)
Skirt: $6
Shoes: $10
Necklace: $18
+ Nailpolish: $3 (I have a secret source for incredibly cheap nail polish...muahahah)
$27, in total!


Here's a silly picture of me with a camera on my head. This tripod thing keeps sounding better...
Happy Monday,
and as always,
infinite appreciation!
♥
**Also, if you're looking for inspiration today, click over to
Make Space
. It's an awesome Chicago based blog that just featured TONS of really talented artists. I was particularly fascinated by the work of
Brian Vu
and
Erin Washington
.**