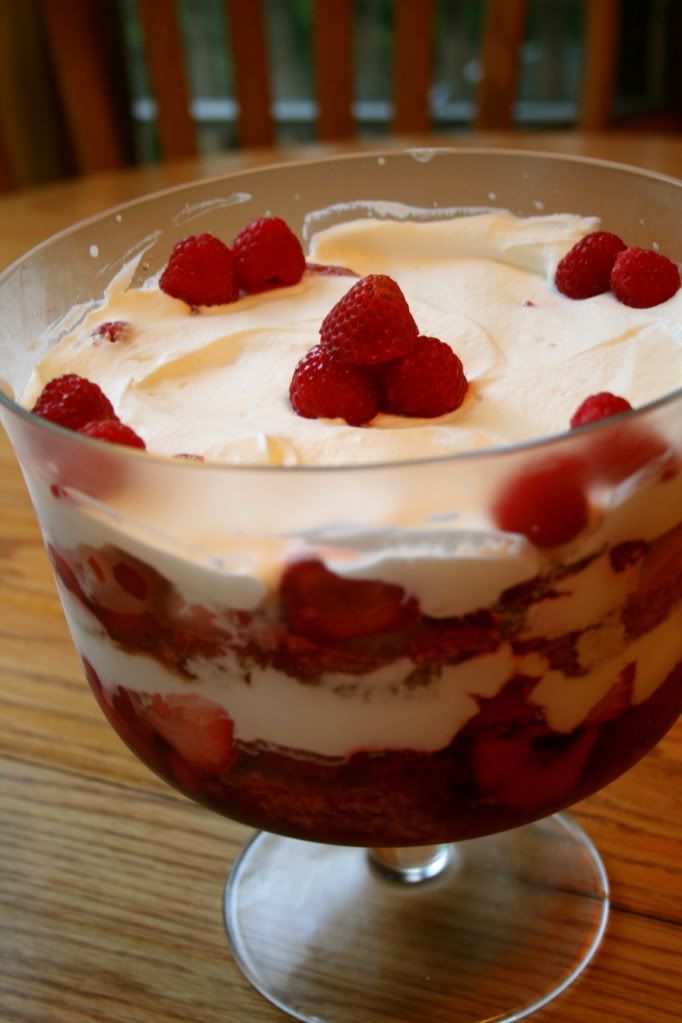 Trifle!
I went home to Michigan this weekend to meet up with all of my sisters. We typically only see each other once a year at Christmas, so it was incredible to be able to hang out in the summertime.
Sisters
(My mom told a fart joke as this photo was taken. Note my face.)
The purpose of the trip was to throw a HUGE surprise party for my parents, in honor of their anniversary/general awesomeness. We invited their family, friends, former colleagues and students, old roommates...you name it! They were totally surprised to have their four daughters at home, and even more shocked to find 60 of their closest friends in their house on Friday night. It was a BLAST.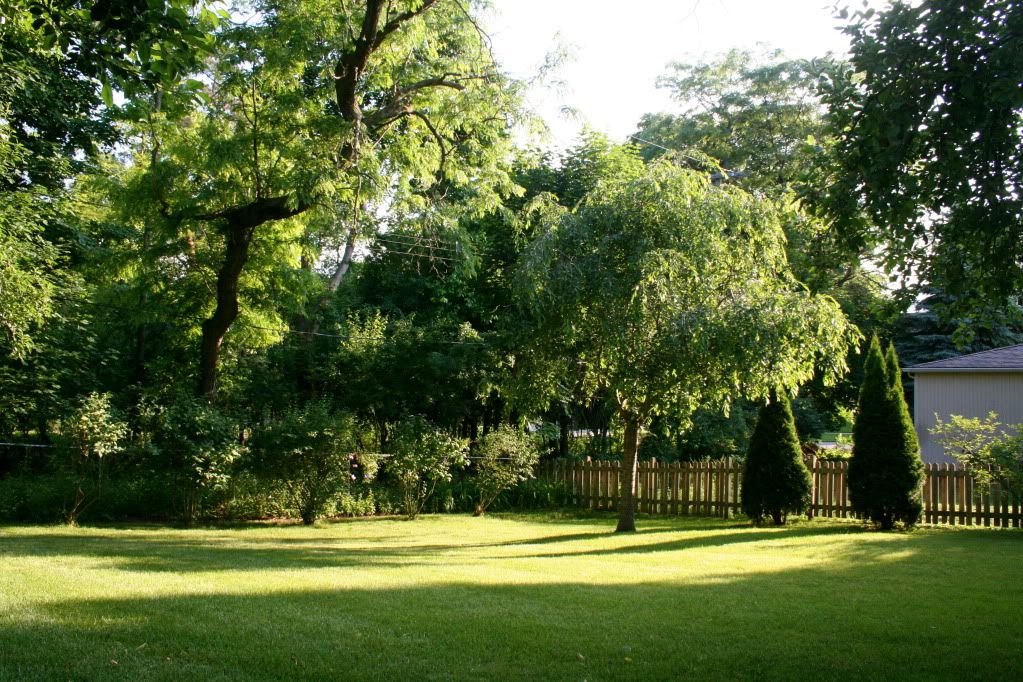 My backyard in the summer :)
Baha! Danielle.
I was too distracted during the actual party to take photos. But my backyard looked like a summertime fairy land, complete with candles, tiki torches, flowers, small globe lights, and sparklers.
I'm hungry just looking at this picture.
The whole weekend had me thinking about how lucky I've been. It's easy for me to get bogged down in daily life and it's dumb, small annoyances - oversleeping, not having time to grocery shop, never having time to workout, always being broke, looming feelings of aimlessness as I walk on through post-collegiate life. The fact is, none of it matters.
I have been absurdly blessed and that's all there is to it.
See how much we love each other?!
Getting ready for the big evening - sisterly champagne toast.
Happy Monday!
♥