T-shirt: American Apparel
Shorts: Anthropologie (on sale!)
Sunglasses: Anthropologie
Earrings: vintage/gift (thanks Bizzy)
Lipstick: Wet n Wild, "Coraline"
Purse: Lucky Brand (thanks Mom)
Shoes: H&M
Nailpolish: Chinaglaze "Re-fresh Mint"
Toe nailpolish: Chinaglaze "Frostbite"
I wore this grocery shopping yesterday. Unnecessary? Yeah. Over the top? Definitely.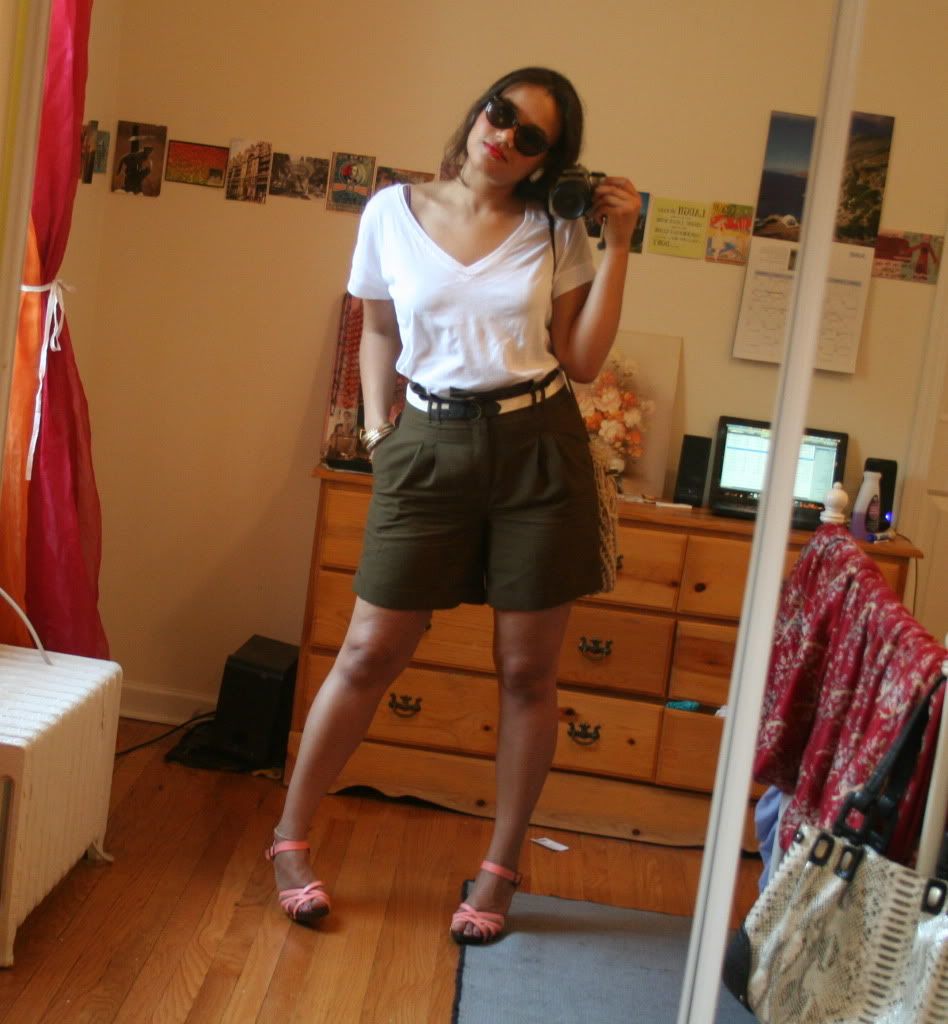 I bought these shorts today (I swear I have not a DROP of self control in me). As we know, I have an extreme dislike of shorts because they never, ever fit me. Even these are truly too wide for my body and allllmost too tight in the waist, but they were still kinda cute, and so help me god if I have to wear pants for the rest of this crazy hot summer.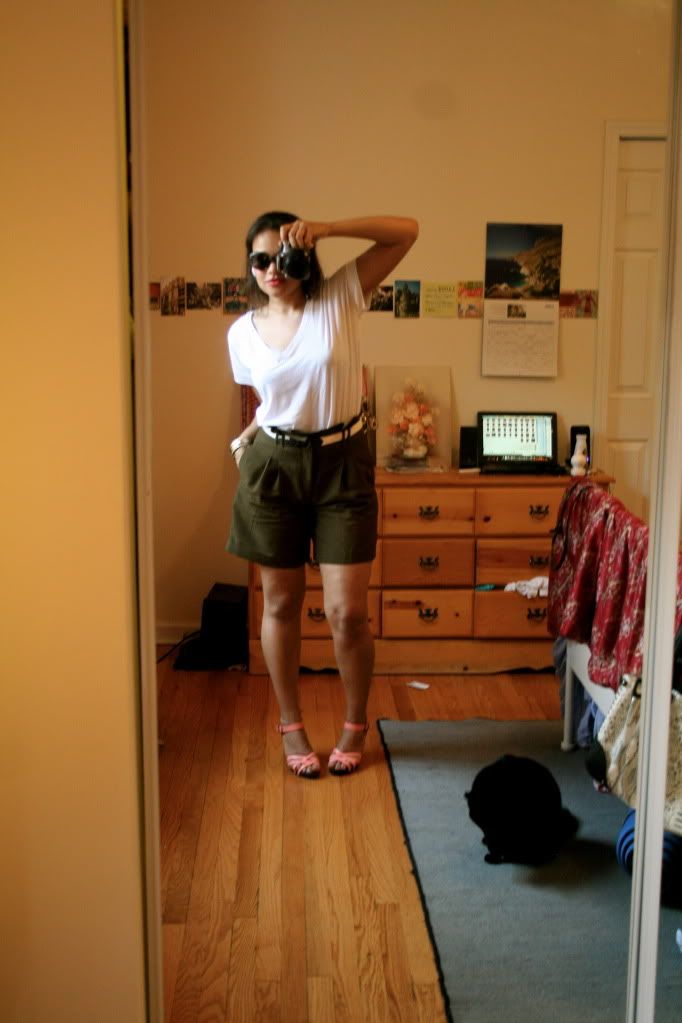 I got the shoes on sale at H&M a couple of weeks ago for $15! While I do have a pretty substantial shoe collection, I don't have many sandals, and I don't have any heeled sandals. They're a wacky color but I have a feeling I'll find them to be more versatile than I can imagine.
This lipstick is an insane neon orangey-coral color. The only lipstick I've ever consistently worn in the past is the red that I had made at colorlab, but I figured I could give this one a try since it cost a cool $2.99 and I'd found a 5 dollar bill on the sidewalk. The pictures don't do it justice - in real life it looks completely unnatural, radioactive and AWESOME :)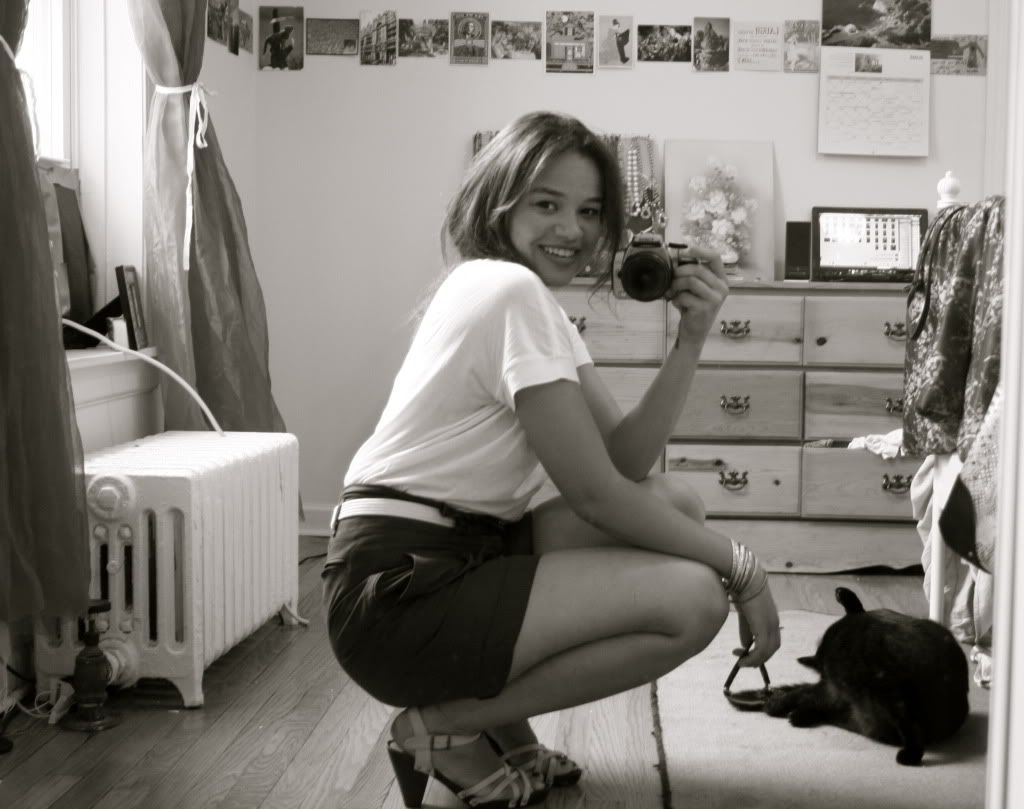 What's the craziest thing you've ever worn to do a totally mundane thing?
♥