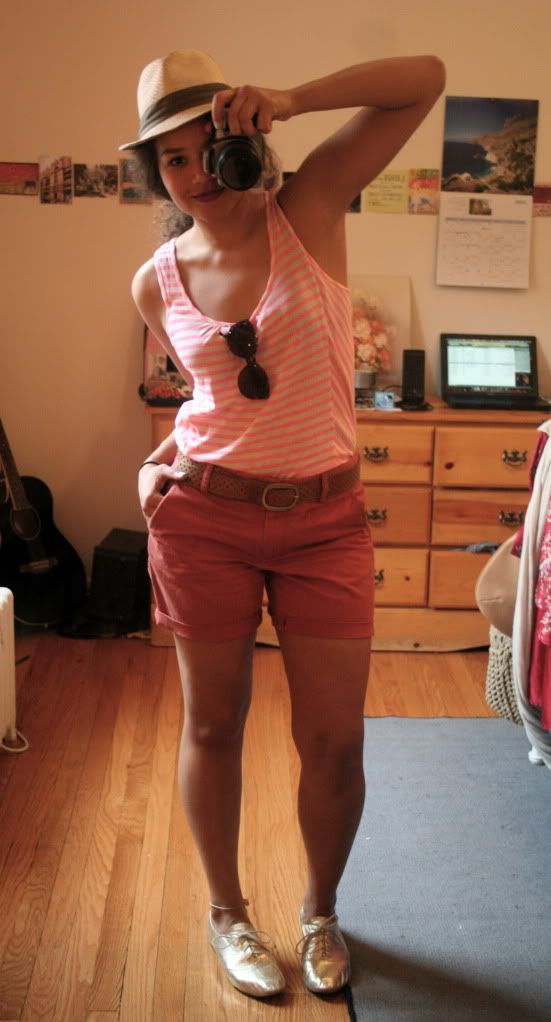 Hat: Banana Republic
Tank: gift, J Crew (thanks Mom)
Belt: Calvin Klein
Shorts: J Crew DIY
Sunglasses: Anthropologie
Shoes: thrifted
Lipstick: colorlab, "Rogue Wave" (thanks Marie)
The INSANE heat wave brought out some of my summer staples! Welcome back to the game, little fedora :)
This is what I wore Wednesday afternoon, running around Chicago trying to get a million things done. My mom sent me the tank a couple weeks ago (my sister delivered it in person!), for no apparent reason. As always, she knows exactly what I'd like. Aren't moms great?!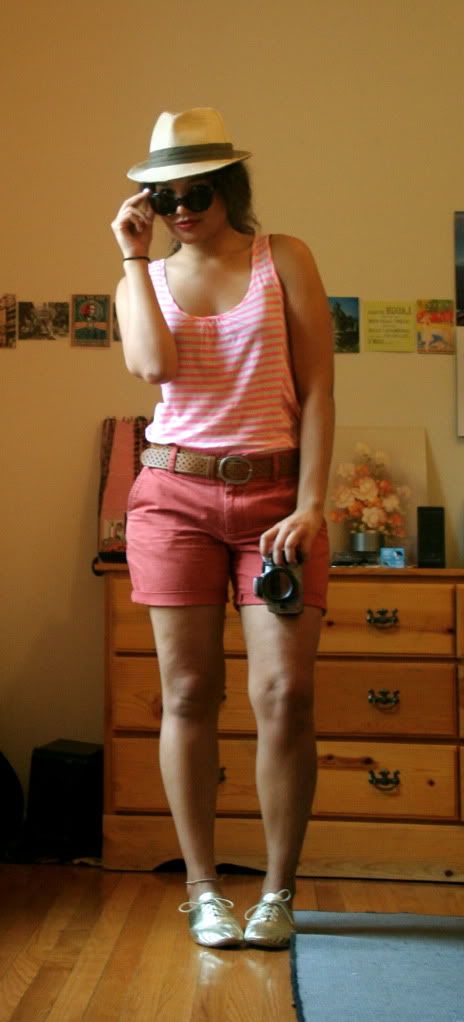 So, I've had these shoes for about a year and barely worn them since they were so slippery on the bottom. I mentioned this to a friend, who proceeded to look at me like I was insane and say,
"...you know you're supposed to scratch up the bottoms, right?? So they have some tread...?".
WELLP! Problem solved.
They're all torn and full of traction now. I've worn 'em 4 times this week.
The shorts are an old, old pair of J Crew chinos that I decided to chop up in pretty much my only DIY project ever,
detailed way back here
. I have no talent or understanding (or patience, honestly) for making clothes, this was a one time only fluke that just happened to work out really well.
Sunny, clean, kind of silly. Just how I like it.
Happy Friday, guys! Do something exciting this weekend :)
♥