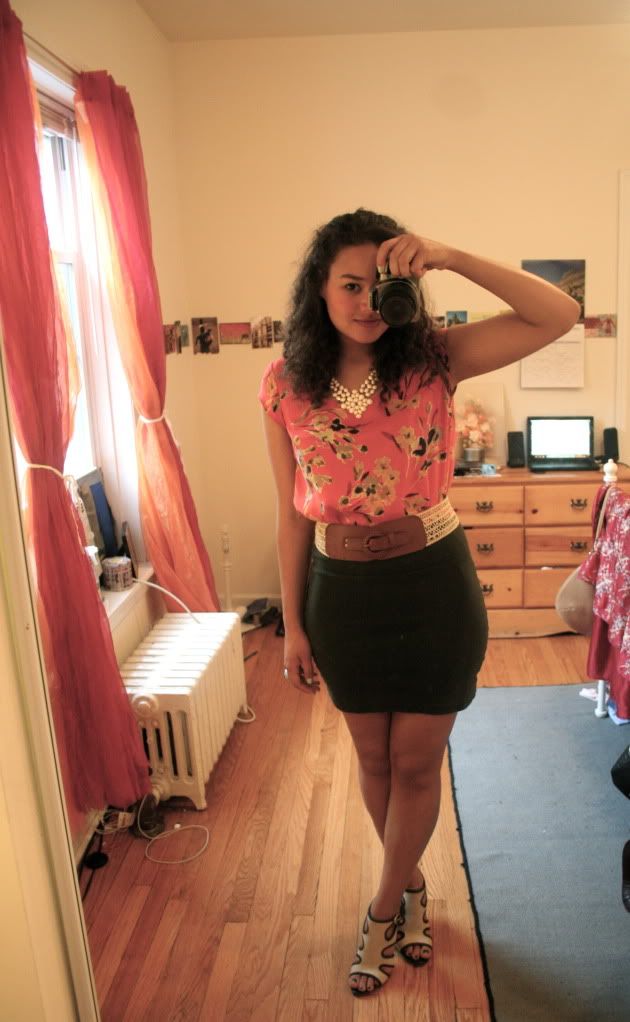 Blouse: Anthropologie
Belt: Anthropologie
Skirt: Forever 21
Necklace: Francesca's
Shoes: DSW, Tahari
Ring: Target
Nailpolish: Essie, "Borrowed & Blue"
Toenailpolish: Chinaglaze, "Frostbite"
I put this together yesterday - I don't know where I'll wear it yet. But I really like the colors and textures...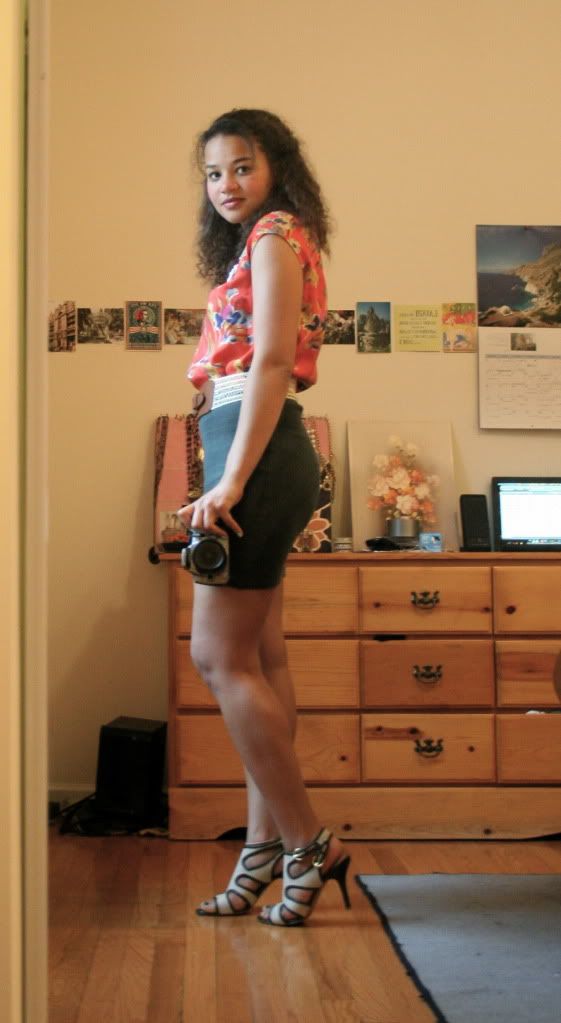 The blouse and belt were part of my first Anthropologie purchase (along with
this skirt, seen in a collab post with My Closet In Sketches
) when I started working there. While at brunch the other day I tried to tally up how much money I've spent since I started working there, and let me tell you folks. It is not pretty. It is more than I will ever, ever admit to.
My love for this little Forever 21 skirt has been proclaimed repeatedly. But I gotta say - wearing it without tights is alllllways a challenge for me. I wish it was an inch and a half longer for summer, so I could stop yanking it down every 28 steps I take. Anybody know of a place I can get short, cotton-stretch skirts that are SLIGHTLY longer than this?? That don't stretch out??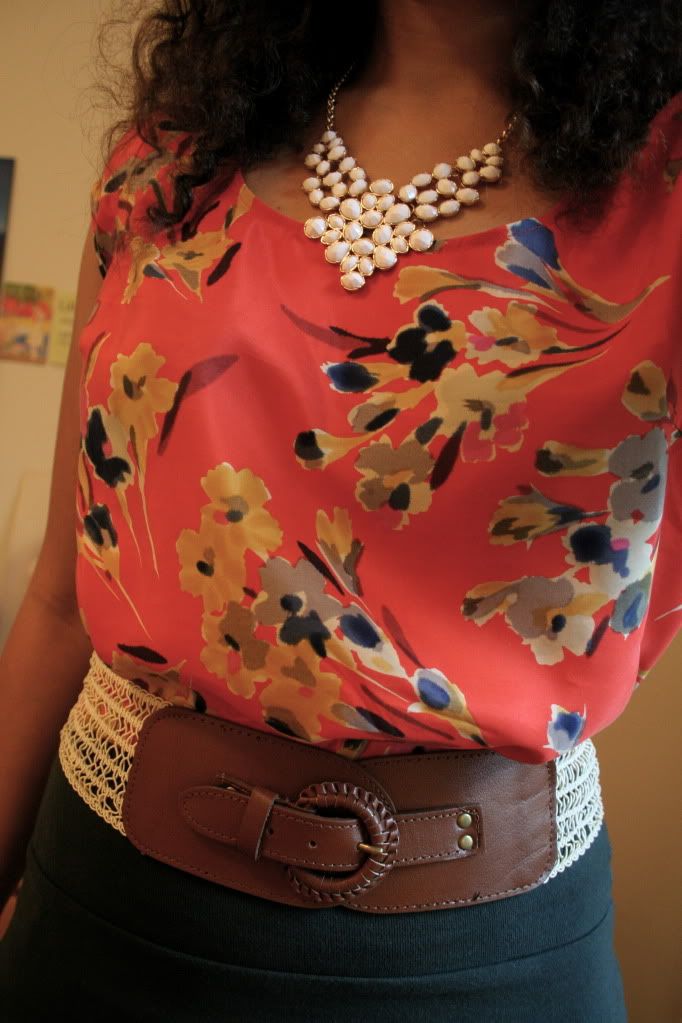 I've had this necklace for 3 months and never worn it - I've actually lent it out to three different people in that time. In keeping with the shock and shame I felt during the brunch tallying of my spending, I'm really trying to use the things I already have instead of buying new things. It's a beautiful little piece, it's silly not to wear it!
This weekend is going to be full of excitement and mania - except a really full, happy photo post in the next couple of weeks!
Happy Wednesday!
♥