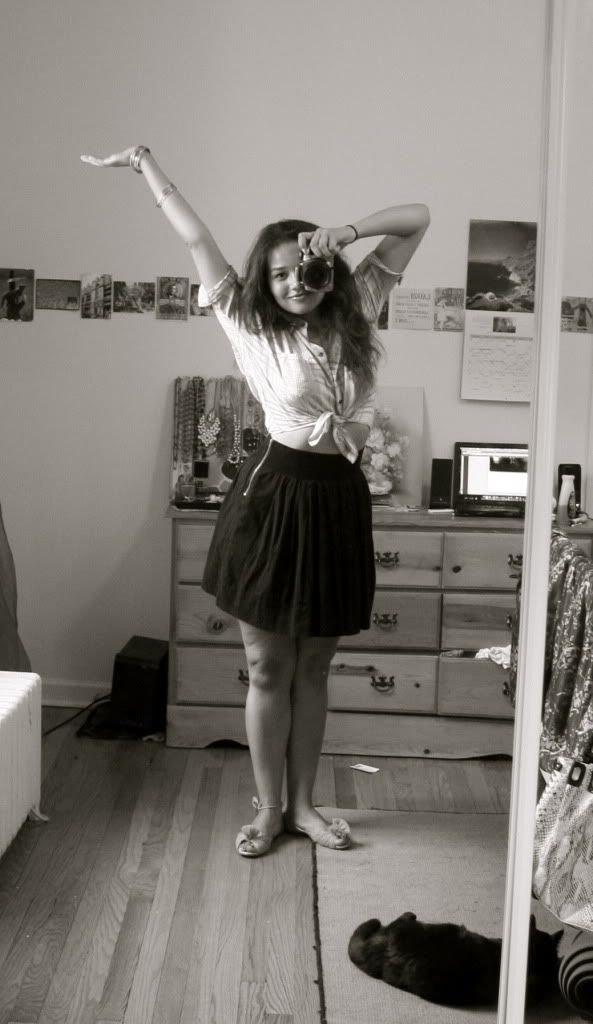 Blouse: Anthropologie
Skirt: Banana Republic
Bracelets: stolen from sisters, Forever 21
Earrings: bought on the street in New York City
Bag: thrifted
Shoes: DSW, Steve Madden (thanks Mom)
Nailpolish: Chinaglaze, "Re-fresh Mint"
Toe nailpolish: Chinaglaze, "Frostbite"
High summer = long days. Long days = longer, lazy nights: my favorite kind. I wore this last week in Pilsen for dinner and drinks with some of my best.
I
last wore this shirt on another hot, hot day
. It weighs nothing, it has pretty colors, it's slouchy and still girly. All things I look for in my clothes. (Did I mention I got it for $18 dollars?? Hollerrrrrr.)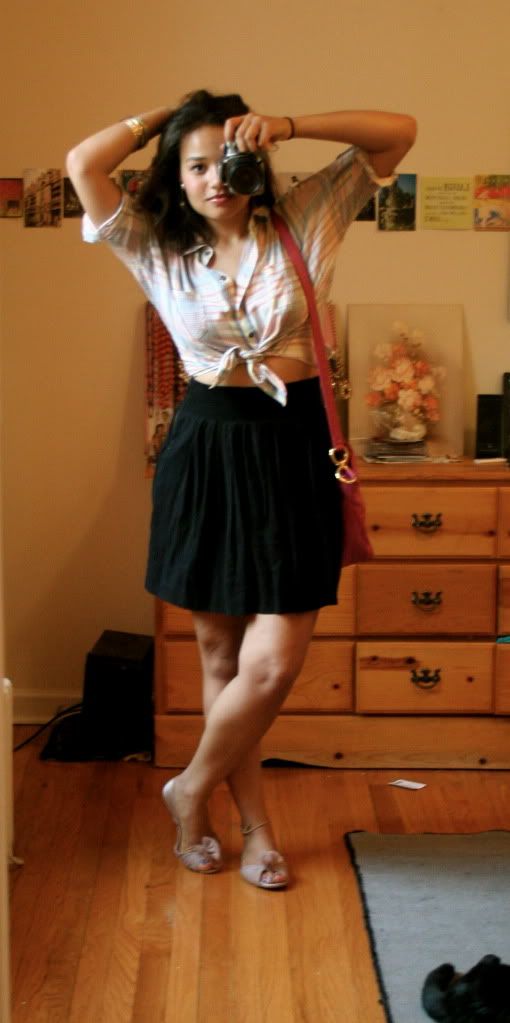 I couldn't tell if I was under or overdressed for the occasion, which I'm hoping was a sign that I was dressed just about right. I guess I always lean toward overdressed, but I'd much rather have it that way than the other. It was too hot to do much more than what I did in terms of accessories and makeup - I find those are the first endeavors I abandon when it gets super hot.
I. Am. Obsessed. With. These. Shoes.
Found them with my Mom on major sale at DSW - could not pass them up. I've been stopped on the street and asked about these shoes more than any other item I've ever worn. They are so comfortable (notable because I have terribly shaped feet and almost all shoes, including flats, tend to pinch me), and I feel like a dainty ballerina in them. I also wore them with black skinnies, a black tank, and a black leather jacket this weekend - twas a perfect marriage of aggression and vulnerability.
This skirt is in my top 5 MVPs, for sure. I wear it at least three times a week, and it only cost $15 dollars. It may have more wears per dollar spent than anything else I own. It's been seen on So What If I Like Pretty Things
here
,
here
, and
here
.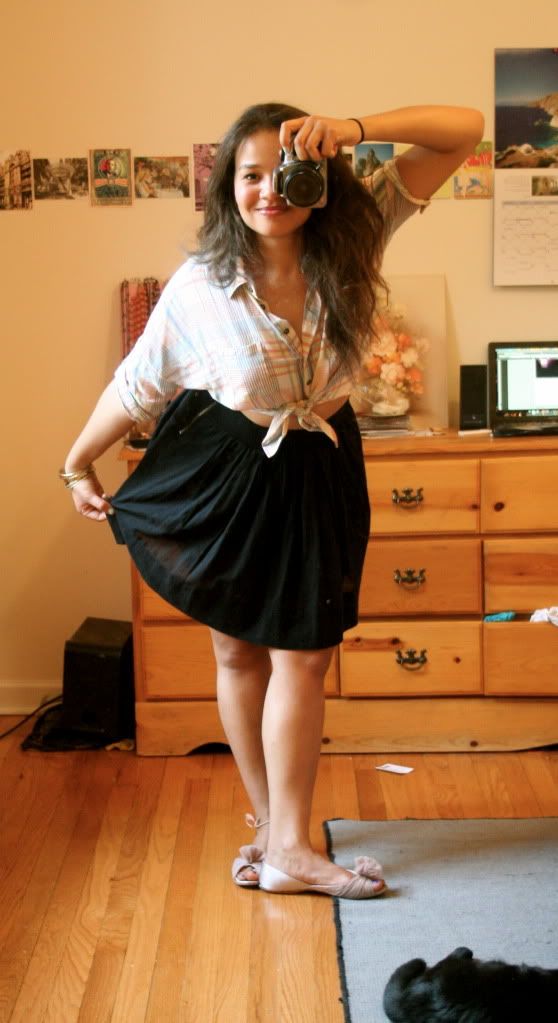 I'm off to violin the rest of the day away,
happy Tuesday to you!
♥