Dress: Anthropologie
Necklace: gift, Ann Taylor (thanks Mom)
Earrings: vintage (thanks Gram)
Sandals: Sam Edelman
Lipstick: colorlab, "Rogue Wave" (thanks Marie)
Toenail polish: Revlon, "Cherries In The Snow"

This dress has been on sale at Anthropologie since I first started working there - I kept eyeing it, wondering, imagining the possibilities. I'd pick it up to try on, then rule it out as too TOO for me, walk away, then wait for the itch to come again. Finally, this week, I gave in and tried it on.
The rest is history.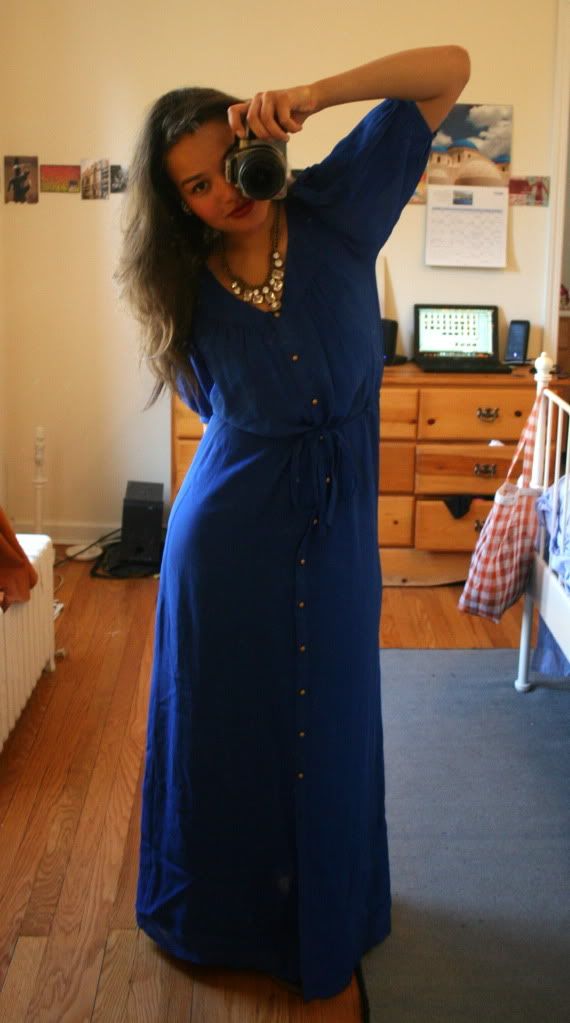 I bought it on Tuesday and have worn it four times since then. This is how I wore it to work this week.
(Also, can I just say, I LOVE that this is a completely practical, normal, rational thing to wear to work. If I ever had to do the Every-Day-A-Suit thing I'd wilt so fast.)
Two other girls who'd been side-eyeing this baby for a month came up to me to ask about it, and each left, happy and convinced, with her own. We were all afraid of it being too over the top, too crazy, too bright, too long, too whatever.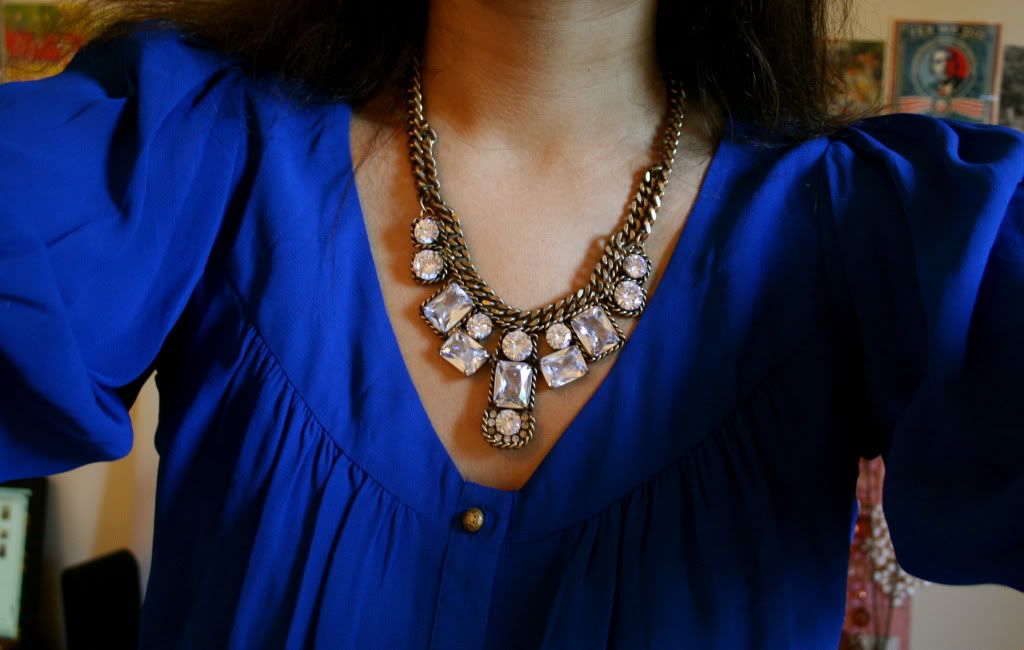 As it turns out, the gaudiness of this dress invites gaudiness in other places as well. It made more sense to just go with it than to try and quiet it down. So I did bright red lips and super flashy jewelry. (But then again, when do I ever wear subtle jewelry?)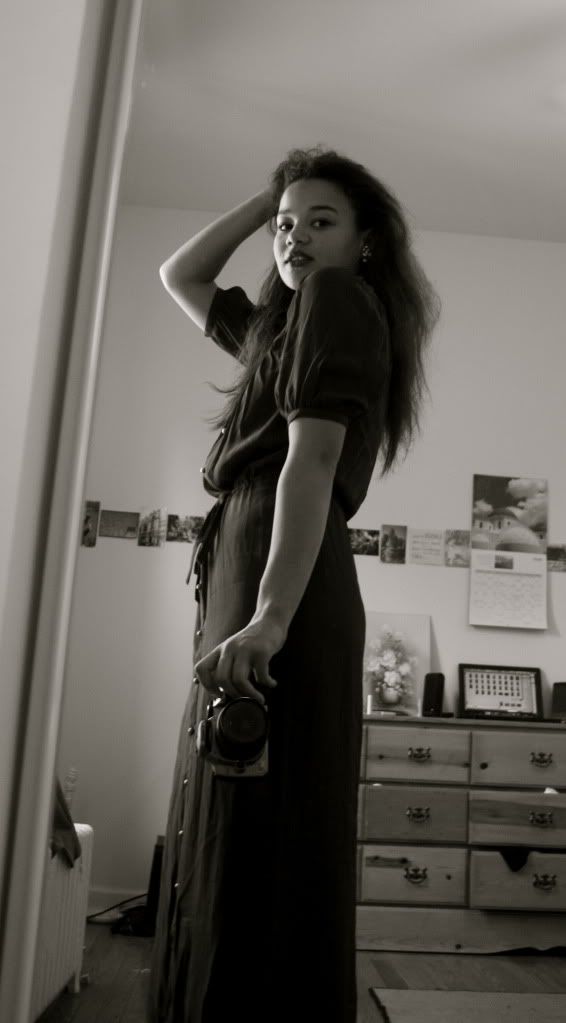 The overall look became dramatic and somewhat spooky, but it felt perfect. The fabric of the dress is so airy and consistent, I'm sure I'll be wearing it all summer long.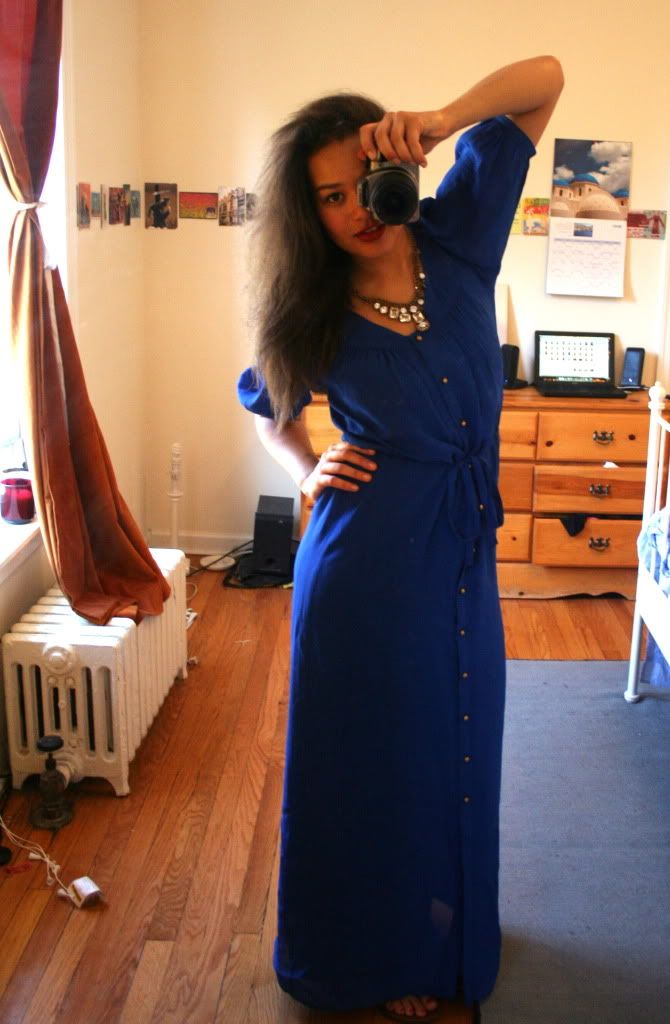 I wish I could post a link for this baby on the
Anthropologie website
, but it's not online anymore! But to anyone who keeps returning to something that seems too over the top, COURAGE! Sometimes things work out!
♥