Dress: H&M
Shoes: Banana Republic
Necklace: Forever 21
Belt: vintage
Toenail polish: Revlon, "Cherries in the Snow"
This is what I wore last weekend to the Chicago opening of
Bill Cunningham New York
at the
Music Box
. I left my apartment afraid that I was horribly overdressed - turned out, it was just the opposite. The whole audience was DECKED, in their street style best, in homage to wonderful, sweet Bill.
Found this dress last week at H&M, the fit and color are glorious. I've always been drawn to orange clothes, but rarely buy them because they're often too Halloween-y. This color was burnt and matte, in perfect amounts.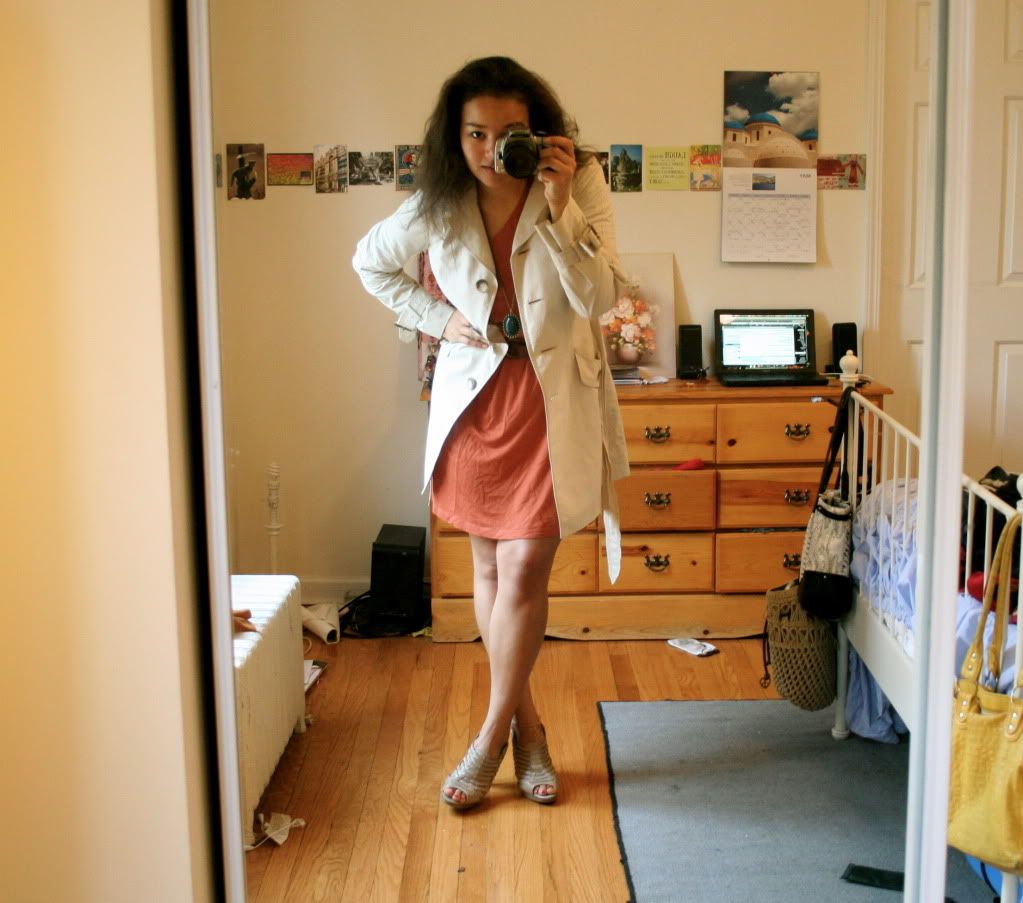 The biting chill and bizzaro fog left me no choice but to wear a jacket - I opted for my trench, as I usually do. [
Note: I was still freeeeeeeezing.
]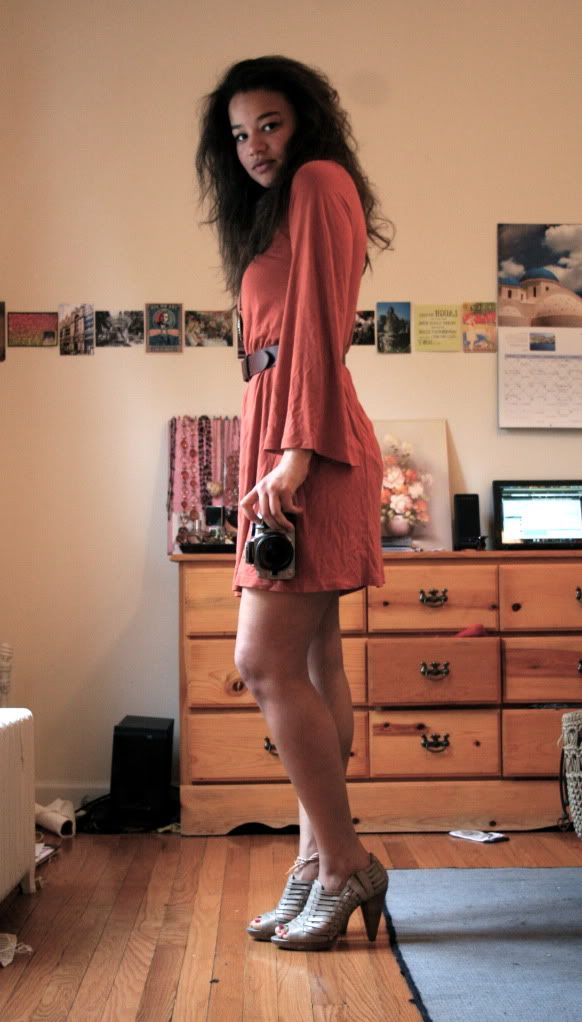 I could've gotten all crazy with accessories on this one - but I was feeling more subdued than usual. I'm sure the next time it appears on the blog it'll be blinged out to the extreme - just wait for it :)
As for the movie,
go see it.
That's an order.
Even if you don't like fashion,
or New York,
or people,
or life.
(Actually,
especially
if you don't like life or people.)
Go see it.
Check the trailer!
Happy Monday!
♥