Shirt: Gap
Necklace: Forever 21
Jeans: the Farrah, AG Adriano Goldschmied
Belt: Calvin Klein
Shoes: Banana Republic
Nailpolish: Chinaglaze "Frostbite"
I'm not a pants girl. I'm less a jeans girl. I have a pair of Levi's from my sophomore year of high school that I wear once every couple of months, and a pair of boyfriend jeans from Banana Republic last summer that are so big I look ridiculous in them. I wear those once a month, if that. It's just impossible to find any that EVER fit me.
Well, it WAS impossible.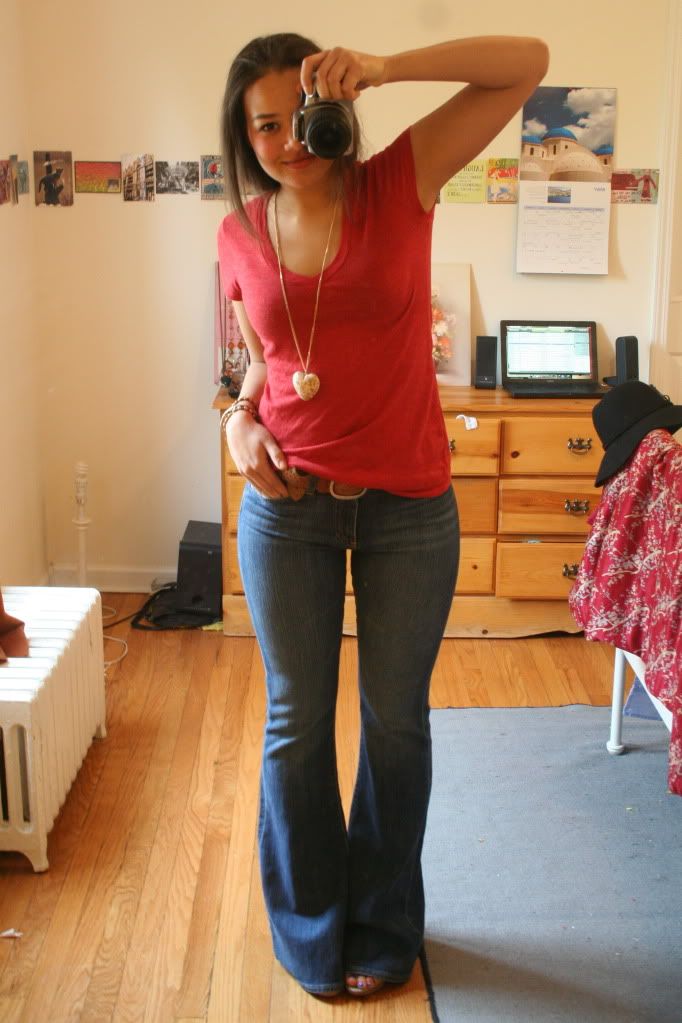 These puppies are changing the game! I'm OBSESSED. This is what I wore out Friday night to
Coobah
and
Tiny Lounge
. I've been lusting for a pair of high-waisted bell bottoms for god knows how long, and HERE THEY ARE! Finally!
This has to be a quick post, as I'm off to work, but GUESS WHAT!
I pick the giveaway winner TOMORROW!


Wanna enter to win these goodies plus a super cute thrifted bag?
Go to
this post
!
Remember,
+1 entry if you follow via Google Friend Connect
+1 entry if you follow via Bloglovin'
+2 entries if you repost the giveaway!
May the force be with you.
♥