T-shirt: American Apparel
Shorts: Anthropologie
Cardigan: Old Navy
Tights: Francesca's
Shoes: Cole Haan
Necklace: Forever 21
Nailpolish: Essie "Borrowed & Blue"
I bought these shorts Tuesday and couldn't wait for the proper weather to wear them. I threw them on with some tights Wednesday morning and haven't taken them off since. I'm obsessed. I wore this doing errands, teaching lessons, and out to a bar in LS.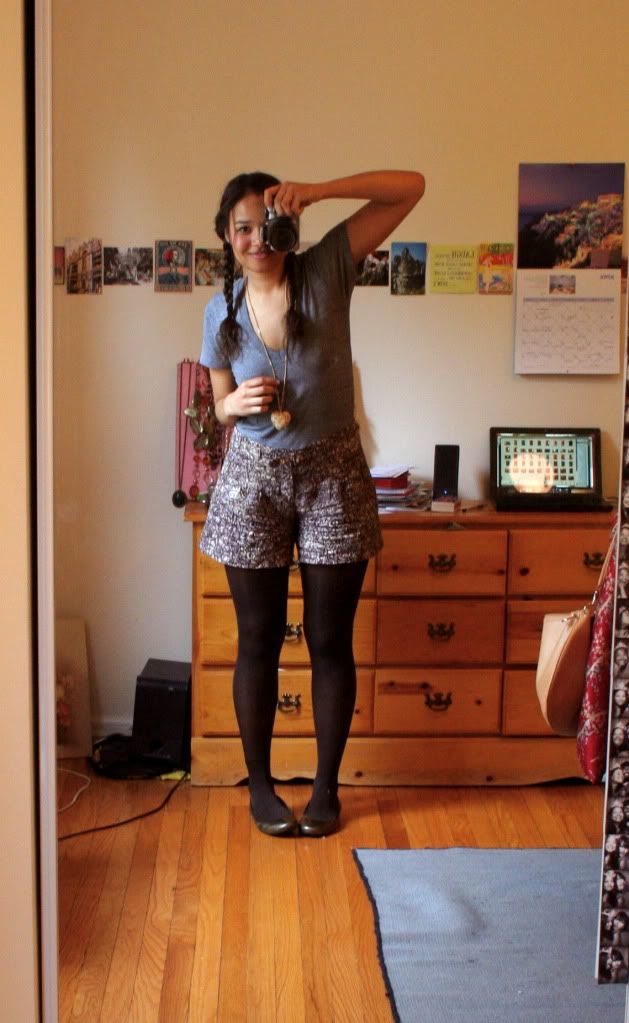 I was forced to buy these tights earlier this week when the ones I was wearing ripped a huuuuge hole while I was at work. Thank goodness, because they're the softest, most comfortable tights I've ever owned. I'm not sure of the manufacturer - but I'll find out and post it later. They're the best.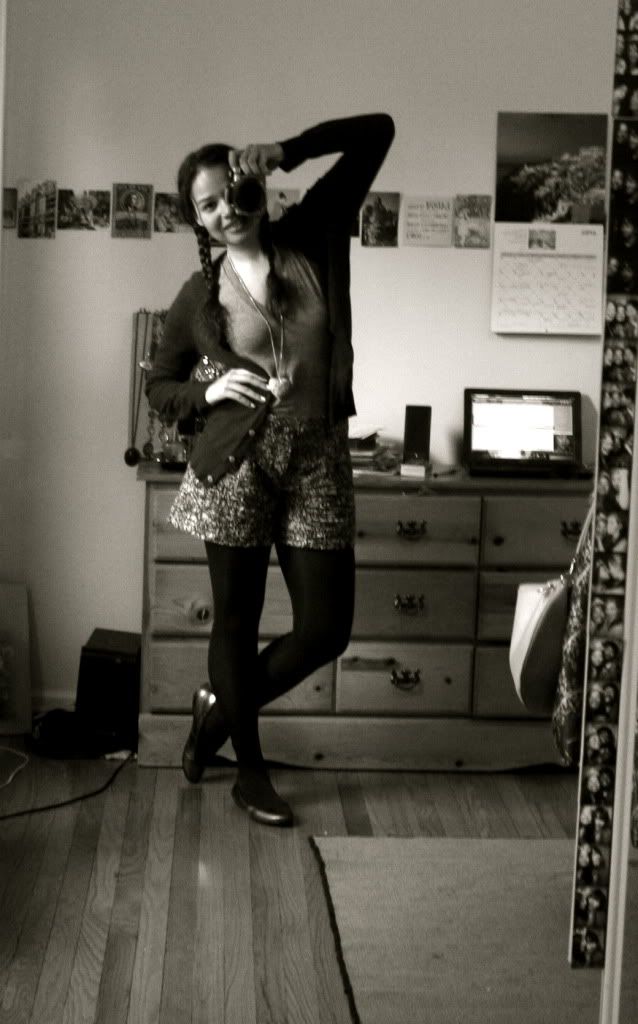 I honestly don't even really like this cardigan that much - but it's a nice brown and it kept me warm.
(I don't even want to get into how depressed I am that I am STILL concerned about keeping warm when May is three days away.)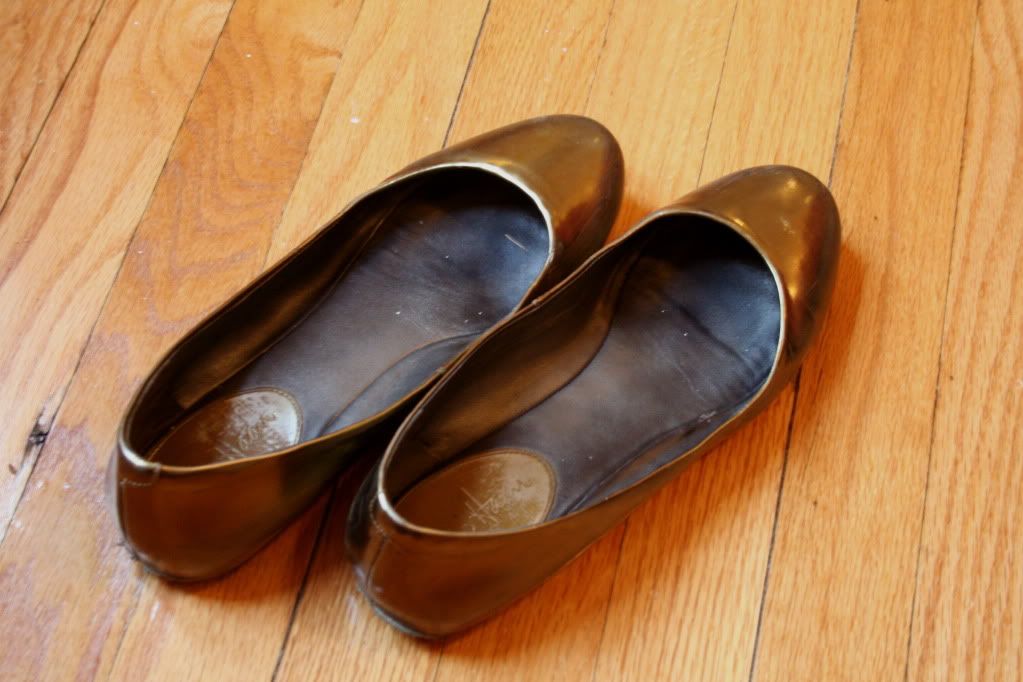 These shoes are beat to DEATH - I wear them constantly. I know people like blogs to be full of pristinebrandnewperfectflawless things, but let's be real for a second - these guys have been through a lot with me and they deserve a shout! They're the Cole Haan/Nike collab from last fall and they're the most well constructed flats I've ever owned.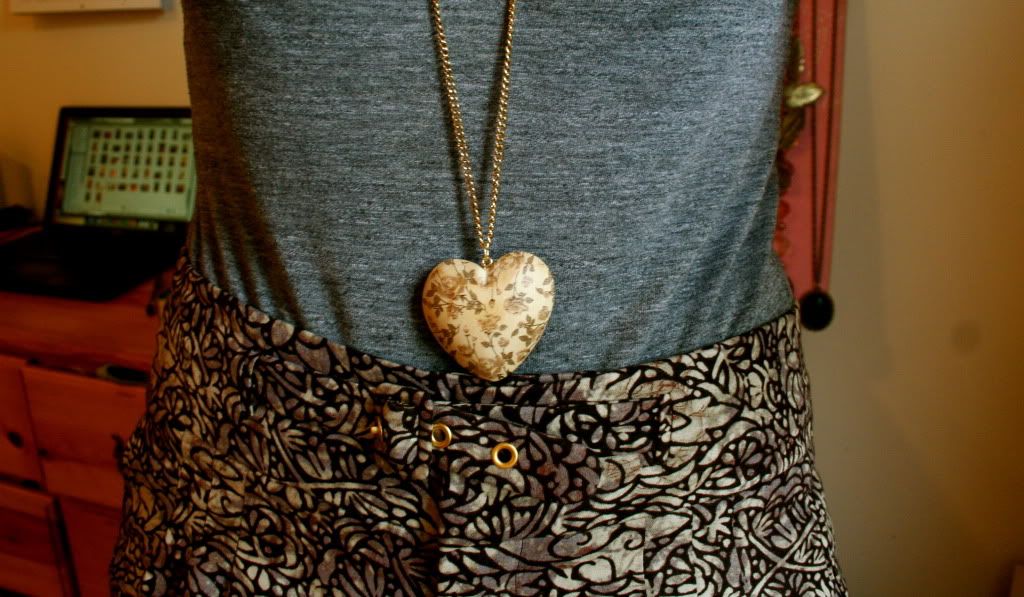 The necklace is made of cork and has tiny brown flowers printed on it. I wouldn't ordinarily wear something as obvious as a heart, but this one grabbed me for some reason. Sweet, not saccharine.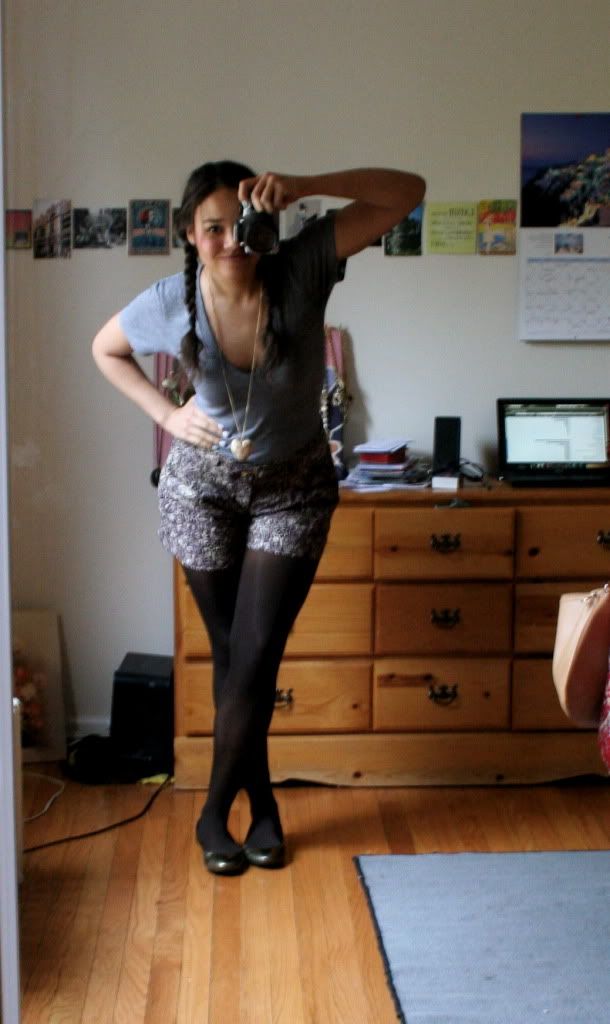 What do you wear when you're relaxing?
Also, don't forget to
enter the giveaway
! I'll be sending one of my fabulous readers a package of presents on May 10th, it could be YOU! Leave a comment on
this post
with all the ways you entered.
Happy Friday!
♥