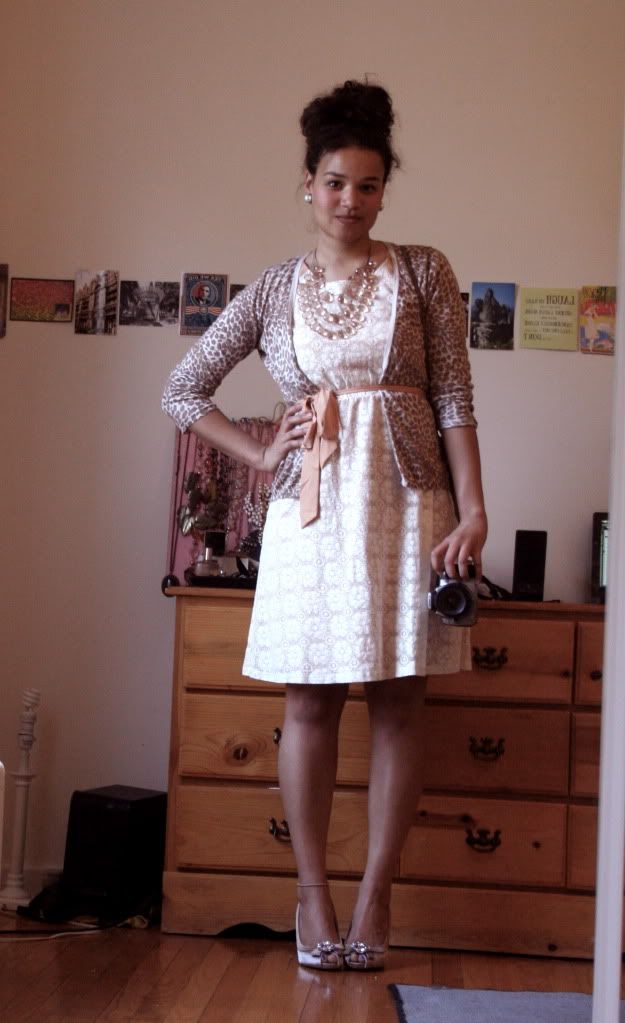 Dress:
Forever 21
Cardigan: Banana Republic
Necklace: gift, Macy's (thanks Mom)
Earrings: bought on the street in New York
Purse: thrifted
Shoes: DSW
SO! I started a new job last Friday! I had been working on an outfit for days, and came up with this one. It was perfect, I loved it...annnnnnd of course, thanks to stupid Chicago weather, I didn't get to wear it. But make no mistake, I will be wearing it as soon as it gets out of the high 40s again!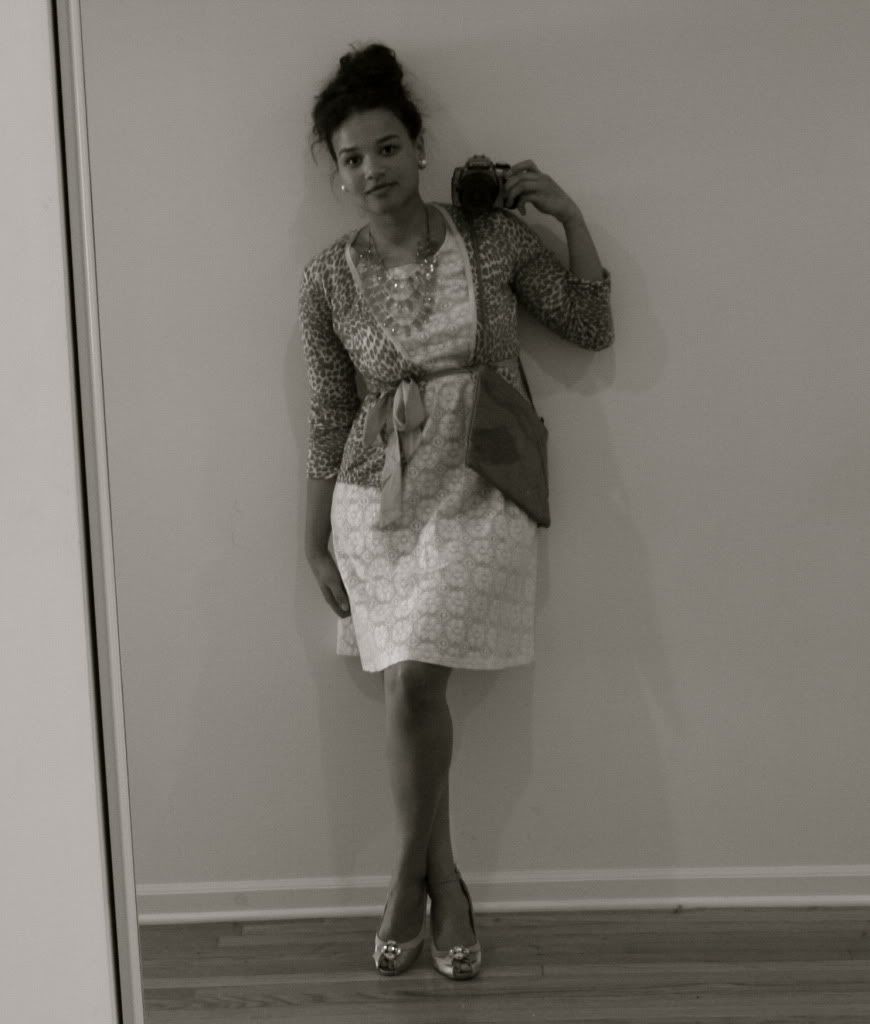 Just bought this dress at Forever 21 last week. I was there picking out a few goodies for my upcoming giveaway (...woo!...), and had promised myself I wouldn't buy anything to keep. As soon as I saw this little lace number I knew I was in trouble.
Candy drop necklace from Mom.
Brand new final sale DSW shoes. I cannot believe they were only $24.
I found this purse thrifting last week, its the softest leather and has the prettiest textures across the front. I wish more than anything that it had a long loop strap...but I still love it!
I almost never wear belts or sashes that are made of the same material as the dress is, but the peachy color on this one was too pretty. I could just as easily have swapped it out for a skinny brown leather belt, but I'm a sucker for pretty nude colors.
You know, I can't believe that this cardigan has only made it onto the blog
one other time
, considering how often I wear it. The clasp has worn out and the cotton is a little stretched now, but with a belt it's not too obvious.
I hope you had a fabulous weekend!
♥