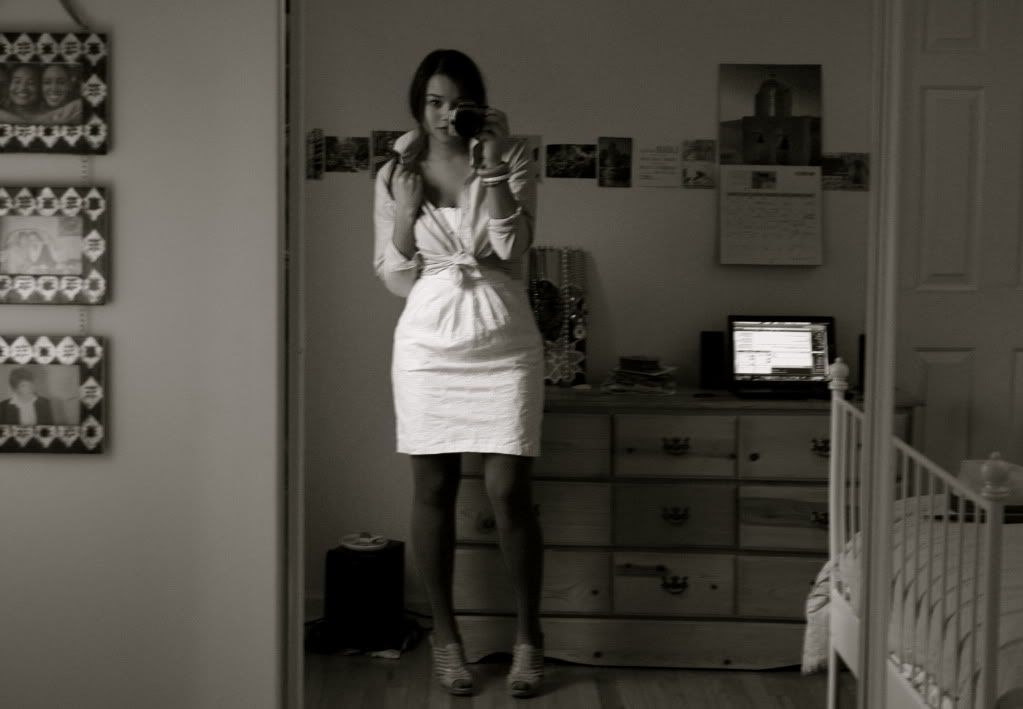 Dress: thrifted, XOXO
Shirt: Target
Tights: Gap
Shoes: Banana Republic
Bracelets: H&M, Paris (thanks Bizzy), Orchid Lane
Earrings: gift (thanks Kim)
Nailpolish: "Make Mine Mango", Revlon
Lipstick: Rogue Wave, Colorlab (thanks Marie)
FIRST OFF.
Big apologies for not updating lately
- - I haven't had internet in about 9 days and it's been a righteous pain. But soon enough order will be restored. In the meantime, I'm posting this from a downtown Starbucks, between lessons, with baristas peering over my shoulders...
Now that the weather is relatively tolerable, I'm finally putting away my heavy sweaters and Sorel boots and pulling out all my lighter-weight clothes. Inspiration is absolutely everywhere right now and I was particularly taken with J Crew's Spring 2011 lookbook
(honestly, who wasn't. It was all so, so dreamy)
. I decided to base an outfit around the hair/makeup - something I almost never do, considering my typical makeup routine consists of smooshing on some blush and making sure I've brushed my teeth. But I liked the punchy orangey-red lipstick and side pony combo enough to give it a whirl.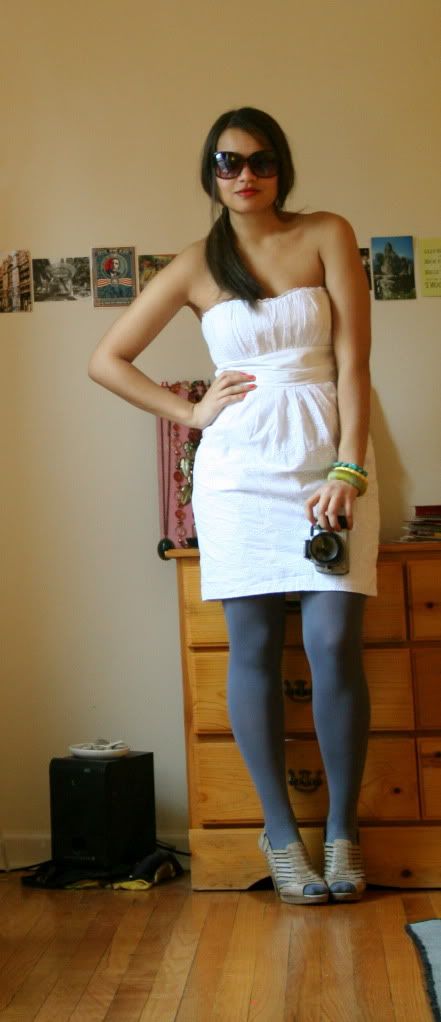 This was my most direct interpretation of it...
Then I decided to throw on a blue oxford to help fight off the crisp air. I honestly can't wait to wear this baby tied up with a low hanging maxi skirt and chunky necklace and get all 70s...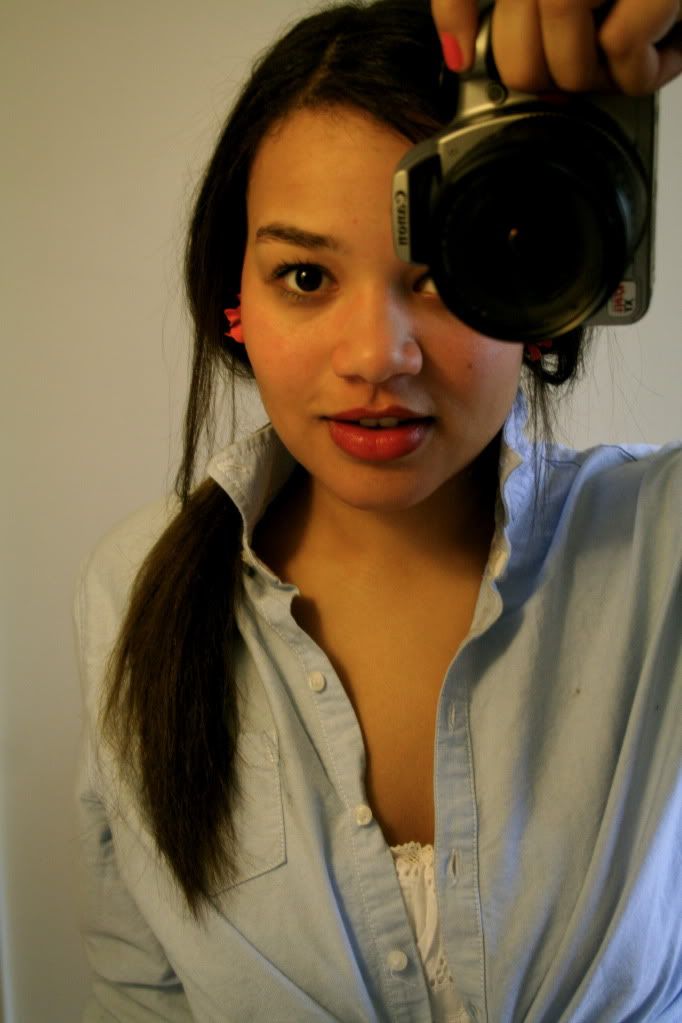 Since I never wear much makeup this red lipstick from my awesome friend Marie is always exciting to wear. The thrill never wears off - - maybe that's the true magic about a really good tube of red lipstick. I added this IN-CRED-I-BLE pair or orange steel earrings that my wonderful, extremely stylish friend Kim picked up for me at a boutique in Bucktown a couple of months ago. They're fabulous - I can't wait to wear them with an entirely camel-colored outfit :) I'll get a better image of them up soon!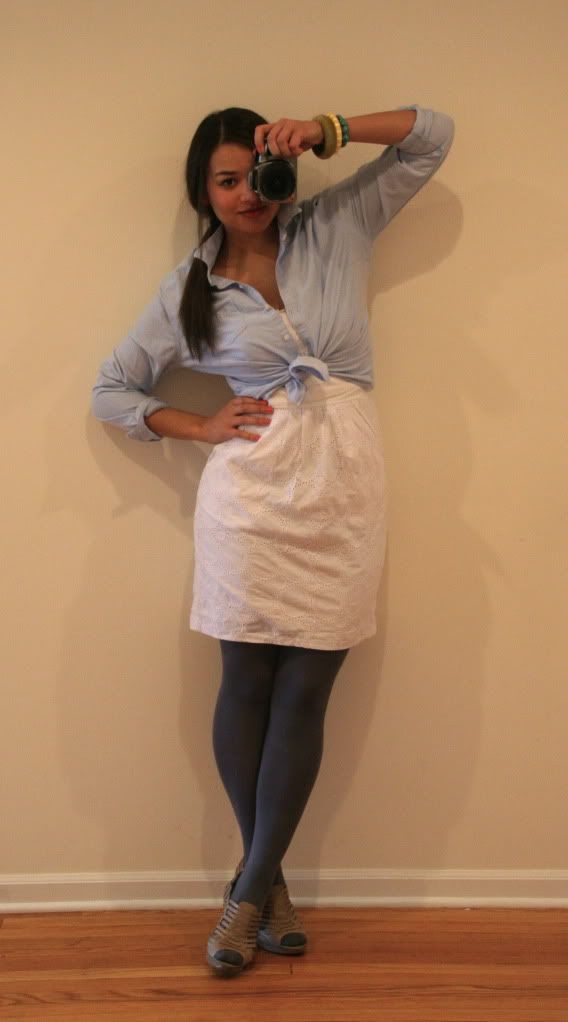 I plan on wearing this the first time I get to sit outside at a bar and sip a mojito. Come onnnnnn, 65 degrees, I know you're out there somewhere...
♥