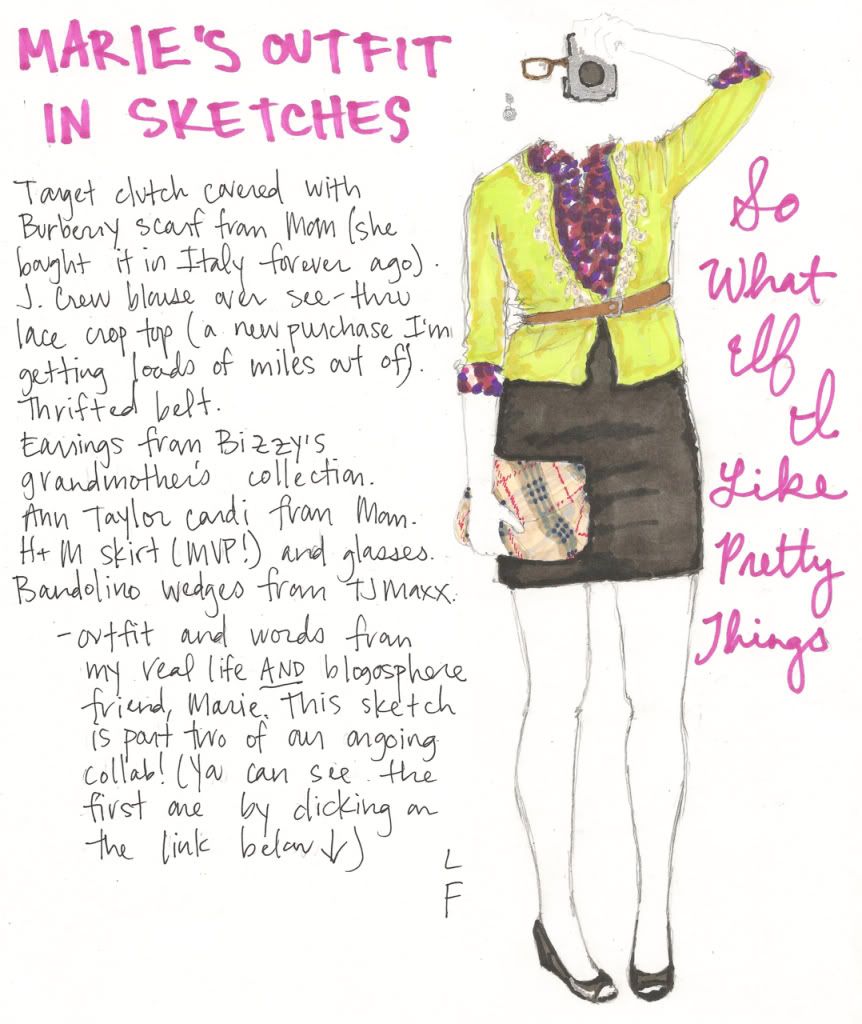 Lovely news :)
My awesome, awesome friend Lauren at
My Closet in Sketches
has drawn up another of my outfits! This ensemble was inspired entirely by Lauren's idea from a couple weeks ago on her post
Audrey, Tattooed
- making an old clutch new by covering it with a scarf!
Here's the original photo she sketched from: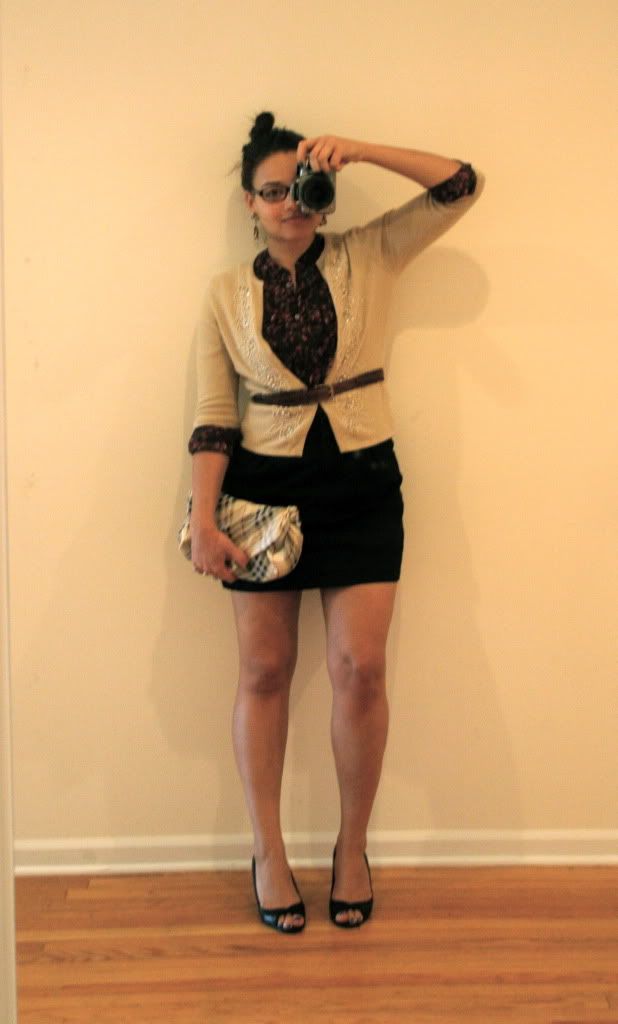 Yes yes, I believe it's time for Blog Squeal number two...
EEEEEEEEEEE!!!
I highly recommend you
check out her blog
- - LOADS of inspiration, LOADS of talent. Hopefully someday soon Lauren and I will be in the same locale and can do a realtime collab!
You can check out
Lauren's first sketch of me here
.
Happy Wednesday to you all :)
♥

PS - I know I've been slow about responding to comments the past couple weeks - - please don't mistake the slowness for a lack of love and appreciation! You are all the BEST!