Tube top: H&M
Lace shirt: Target
Cardigan: H&M
Belt: gift, Ann Taylor (thanks Mom)
Skirt: H&M
Tights: Gap
Shoes: Calvin Klein
Clutch: gift, vintage (thanks Mom)
Necklace: Banana Republic
Nailpolish: Sula, "Haze"
In case you somehow missed all the hullabaloo, Chicago had its third biggest blizzard ever over the past three days - so I've been hunkered down trying to stay warm since Tuesday! But now that I've made sufficient snowballs, angels, and men (and drank more wine than I'd care to admit), I'm back on the blog with an outfit I've been meaning to share for months.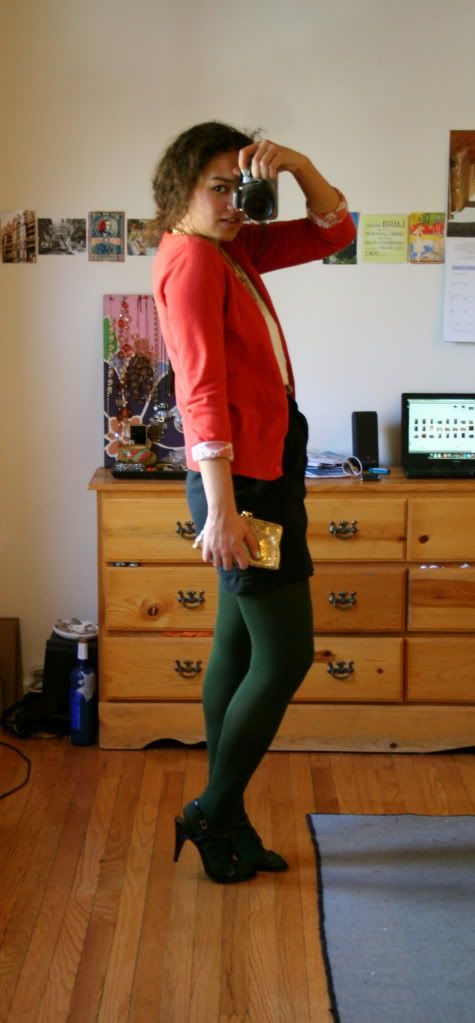 I've always liked mixing things that don't exactly "go". So for this one, Tiffany blue, evergreen, and persimmon combine with calfskin, lace, and fake gold jewelry to create a not-so-serious, happy, silly-luxe ensemble. I've worn this to work, I've worn it out, I've worn it hanging in my apartment when I want to feel needlessly fancy.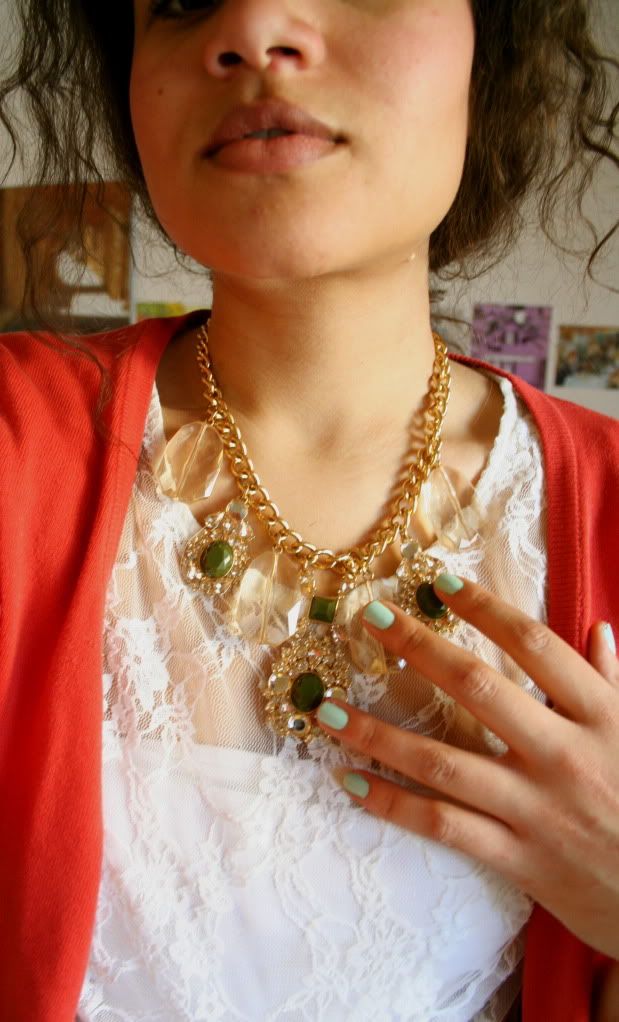 The necklace is the blingiest thing I own, without a doubt. It can be tough to wear, but I've found the key is pairing it with equally silly, luxe-looking things. This nailpolish has barely left my fingers in the past few months - its the weirdest color, yet somehow looks great with everything.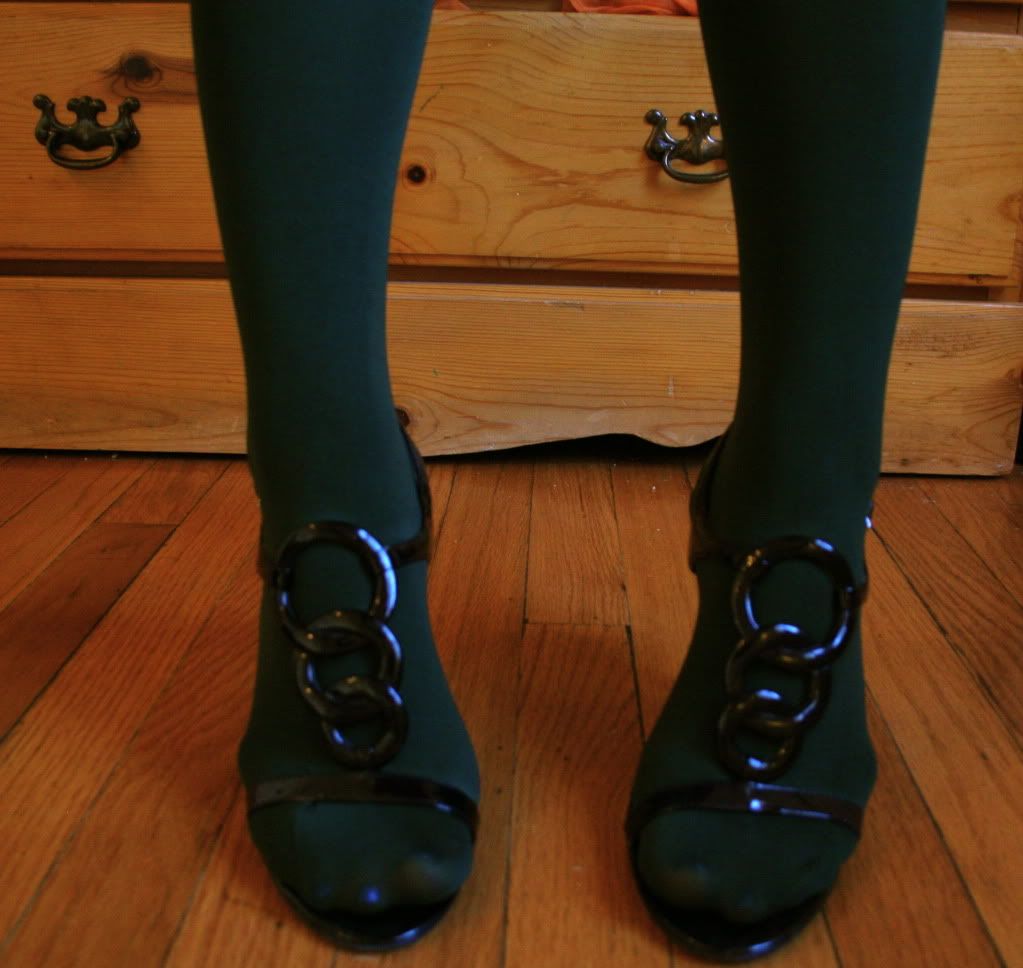 I dug these shoes up at TJ Maxx with my Mom about four years ago, and they are major head-turners. They only come out of the closet for very special occasions (and outfits) - I adore them and want to keep them as long as possible. Since I have a history of wearing out shoes in about three weeks, certain precautions must be taken :)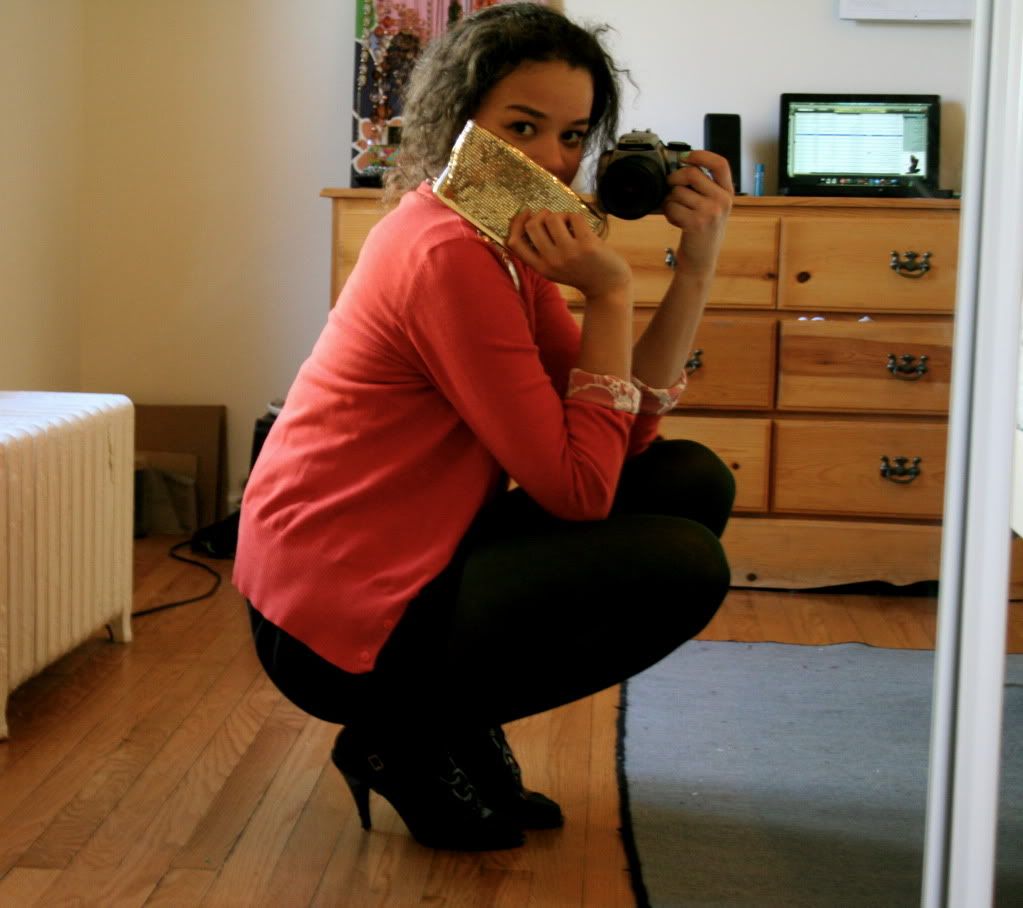 I hope you're all surviving the freeze! At least its finally February, right?
And don't forget to follow me on
Bloglovin'
!