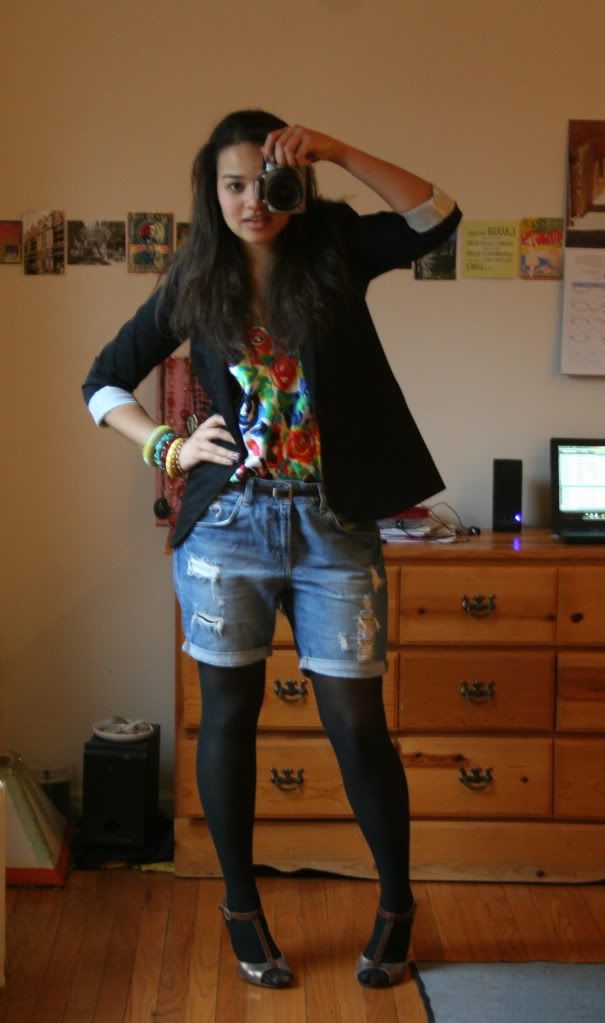 Blazer: Target
Top: vintage
Belt: bought on the street in NYC
Shorts: H&M
Tights: unknown
Shoes: thrifted, originally Forever 21
Bracelets: somewhere in Paris (thanks Bizzy), somewhere in Hawaii (thanks Mom), stolen from sisters, street fairs, H&M
After a week of delightfully tolerable weather (hey, even a little rain is better than snow), my spirits have lifted and I'm beginning to get a few spring things into rotation.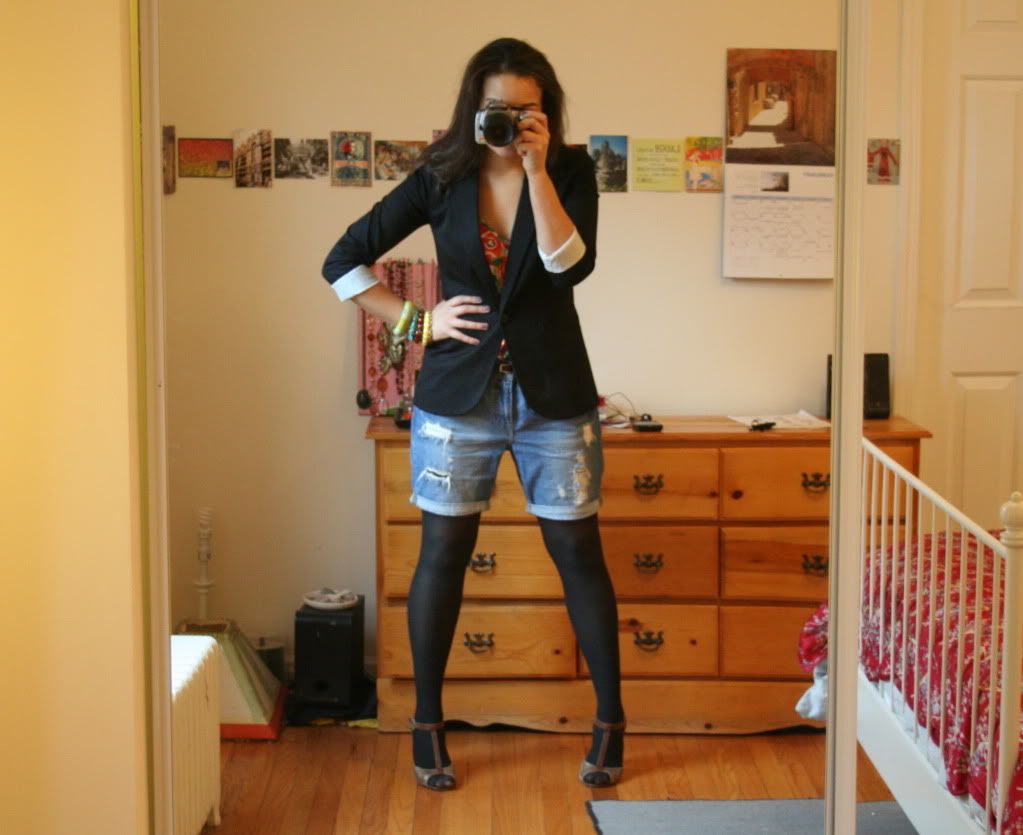 These shorts are actual men's shorts, if you couldn't tell from the super long inseam. They're too big, in every possible way, but true to form, it didn't stop me from buying them! I've always wanted shorts like this, but the actually-made-for-women versions are always super tight around the thighs...aka, not me-friendly. These are very cool though, I always feel tough and girly at the same time when I wear them.
For clarification's sake - green bracelet: H&M, turquoise bracelet: Ann Arbor Art Fair (08? 09?), red bracelet: brought back from a Hawaii trip by my parents, yellow bracelet: bought for me in Paris by darling Bizzy, beaded bracelets: stolen from my sisters in middle school. I love wearing all of them at once, particularly with a top that is covered in so many awesome bright colors.
Speaking of the top, I bought it at new vintage boutique
Krispyfringe
in Ravenswood and have been DYING for the weather to wear it. It has buttons down the front, but I prefer them in the back when worn with a blazer - - cleaner lines, less clutter. It may still be a little chilly to justify a sleeveless silk shell, but ah well. I just couldn't wait anymore!!!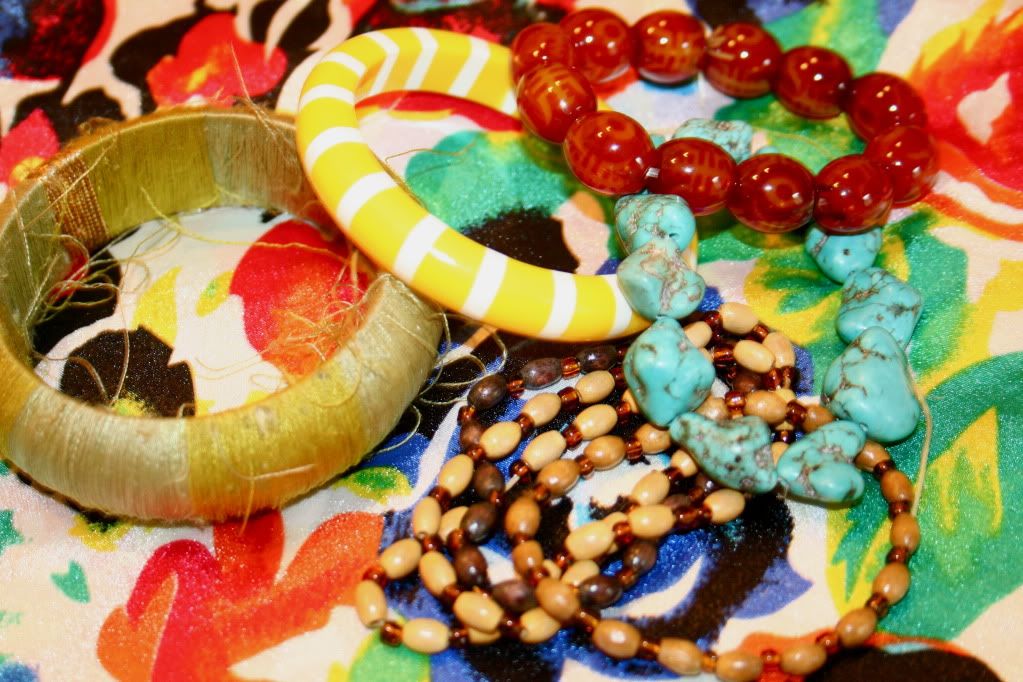 Colors, colors, colors!
This Wednesday will mark the 1-year Anniversary of So What If I Like Pretty Things. I literally can. not. believe it. So, so many thanks to the people who come back to read, leave comments, and follow me. I can't tell you how happy it makes me to know there are people out there enjoying it. If any of you have questions about the blog (or about life in general), feel free to leave them in the comments and I'll try to answer it on the Anniversary post!
Happy President's Day to all!
♥