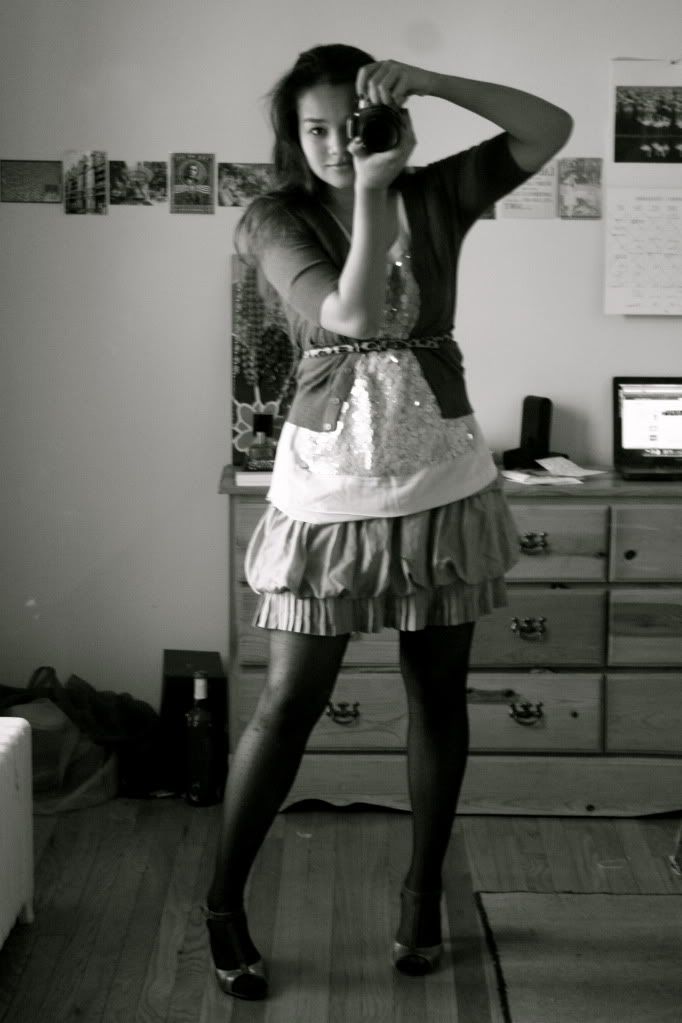 Cardigan: Target
Blouse: J Crew
Belt: gift from Ann Taylor (thanks Mom)
Skirt: borrowed, Forever 21 (thanks Emma)
Tights: Banana Republic
Shoes: thrifted, originally Forever 21
Earrings: thrifted
I've worn this outfit on a couple of different occasions - to work, to the bar, to dinner. It was inspired entirely by the blouse, which I found on ridiculous, jaw-dropping mega-sale at J. Crew for $20 (originally $150). It's a size large, so as usual it's enormous on me, but with a cardigan and a belt you can barely tell. The sequins are a gorgeous neutral tan color that somehow reflects light of every different color. It's beautiful.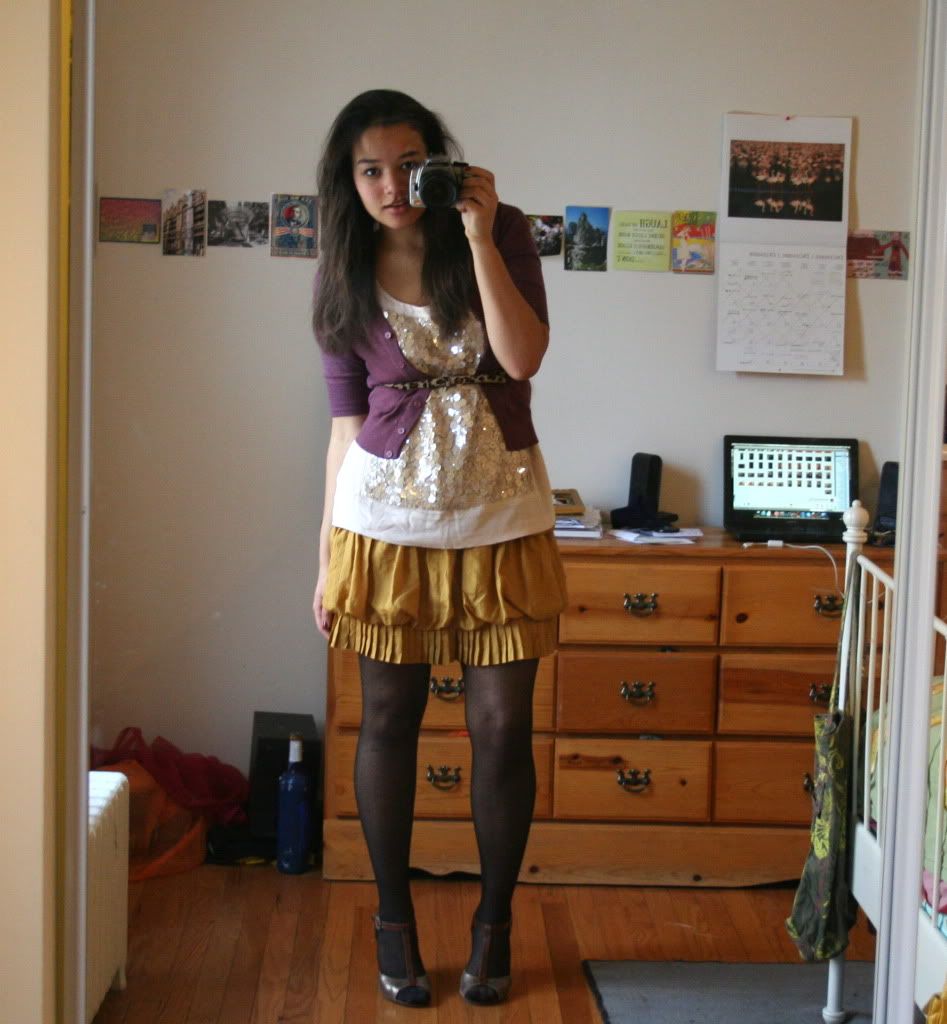 I don't have too much to say about this outfit except that I feel like a princess when I wear it - in the best possible way! The skirt reminds me of Belle's gold dress in Beauty and the Beast, the sequins make me feel girly and light, and the animal print belt makes it just funky enough.
Big news - these photos are being taken on my brand new camera! My sister
Danielle
gave me her old Rebel, which is just a much nicer, newer version of the camera I already have, so I'm pretty thrilled.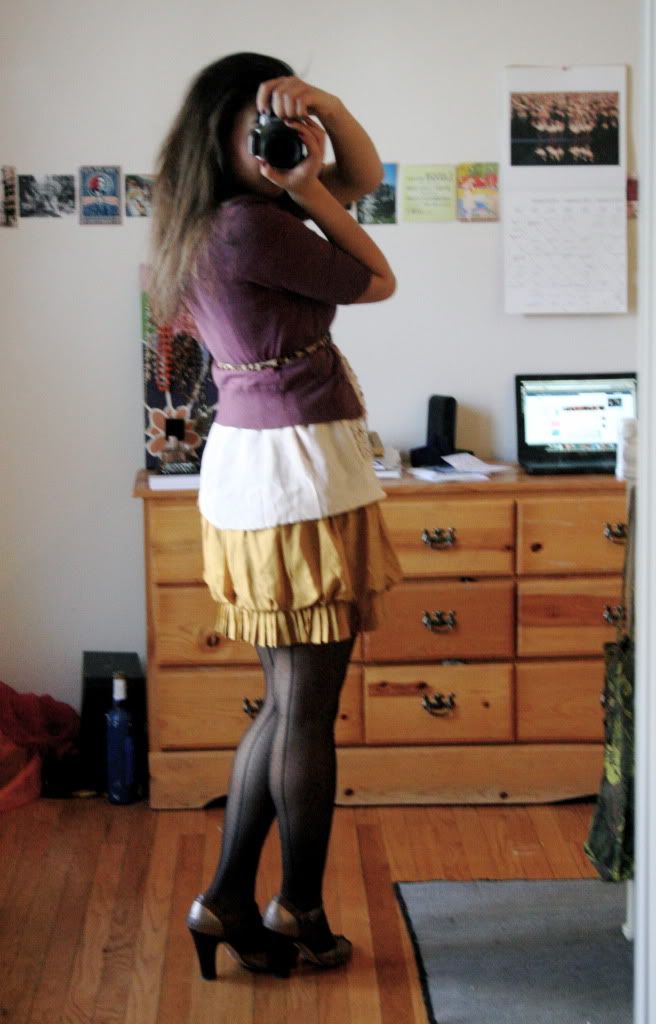 Also, forgot to mention my very favorite part of the outfit - the back-seamed tights!