Shirt: Forever 21
Bra: Calvin Klein
Belt: thrifted
Skirt: thrifted/gift (thanks Mai)
Pueple tights: HUE
Black patterned tights: Calvin Klein
Shoes: Nine West (thanks Mom)
Earrings: Claire's
Nailpolish: Wet 'n' Wild, "Private Viewing"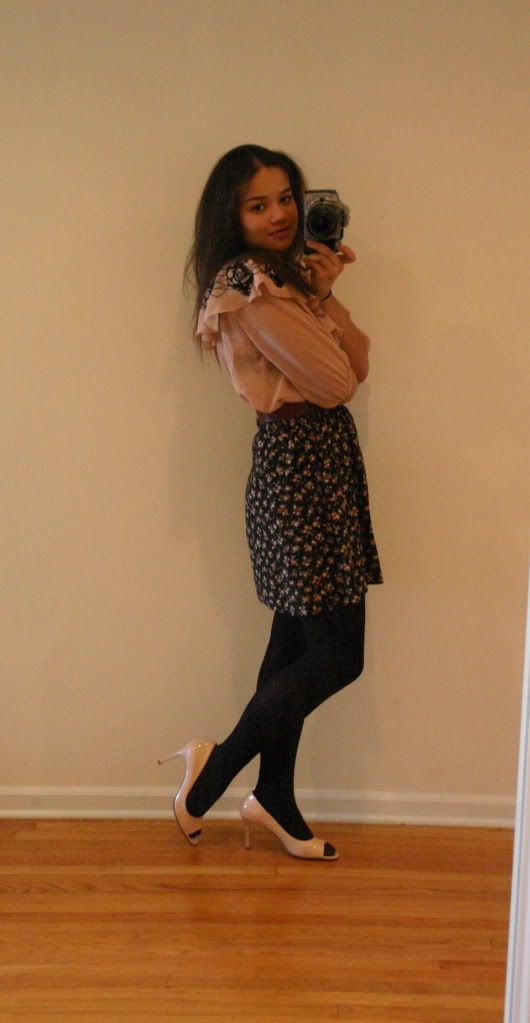 I went out for a holiday drink with some of my coworkers last night to
Webster's Wine Bar
in Lincoln Park, and then downtown to
Angels and Kings
. I got picked up and dropped off, a luxury I am not used to - I may have gotten a leeeeeeettle bit too excited about not having to walk, and wore ridiculous open toed heels even though there was a major snow/icestorm. What can I say? I hate winter and I will use any excuse to pretend it isn't happening!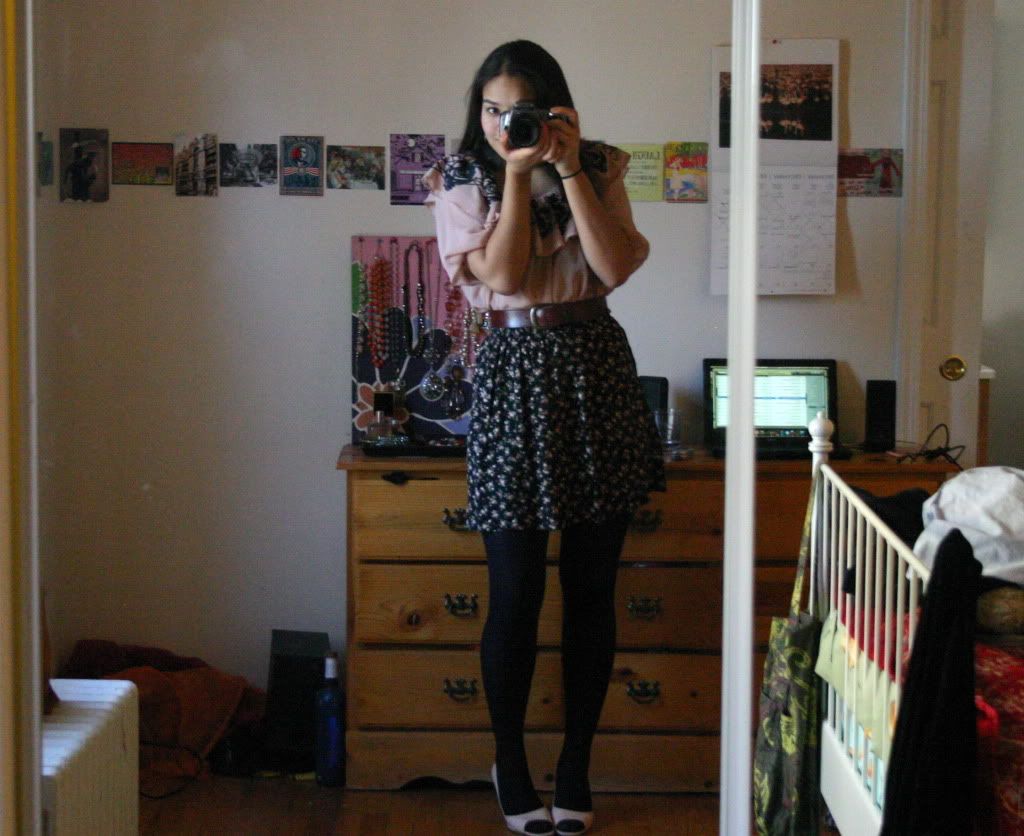 I also tried layering two pairs of tights for the first time. Not the most comfortable arrangement, but I loved having a sheer purple color underneath my witchy black tights. It made the pattern a little more subtle and added a nice touch of color.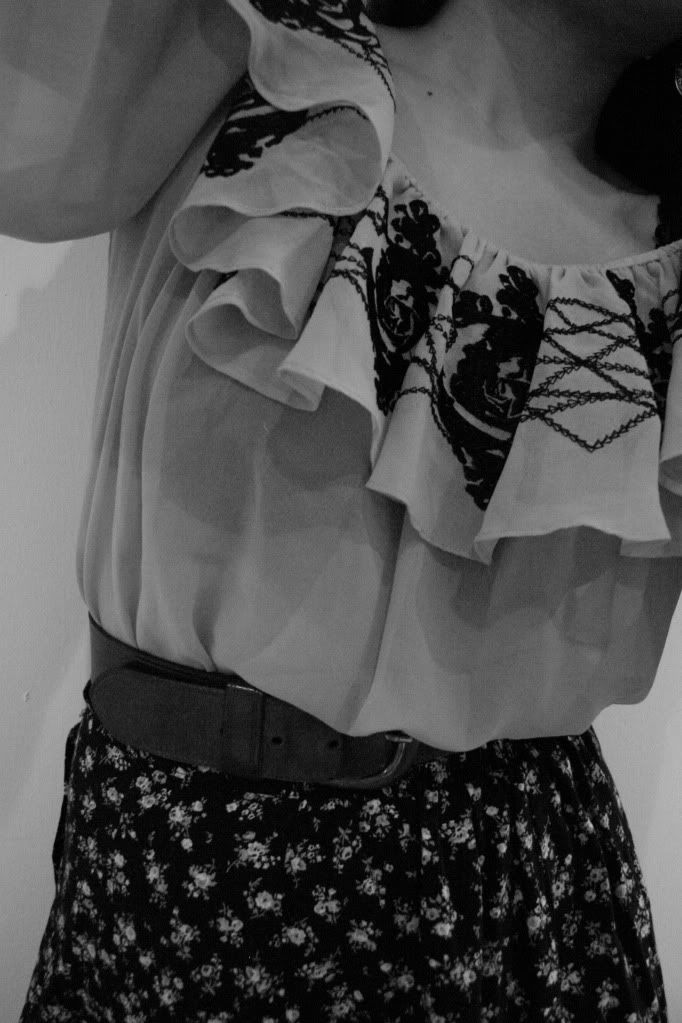 This is
still my current favorite shirt
, by the way. The belt is also a major wardrobe player since it goes with everything. The skirt was
a gift from Mai on one of her recent visits to Chicago
, and I love it but it is precariously short and also missing a couple buttons (yet another reason I wore double-layered tights)!
I'm thinking about doing a "Best Of" list for the greatest clothing gifts I've ever received in honor of Christmas coming up - - or maybe a general list of my closet MVPs. What do you guys think?