Sweater: Marshall Field's (circa 2003)
Shirt: Target
Necklace: Forever 21
Earrings: Bought on the street in New York
Skirt: Forever 21
Shoes: BCBG
Tights: I honestly can't remember...!

I absolutely could not decide on what to wear today. I was feeling like wearing a witchy all-black ensemble but couldn't find any tops I was into. Then I looked at my preppy white and grey striped cardigan and thought I'd do a weird mixer. It turned out nicely, I think. One half pessimist, one half optimistic prepster.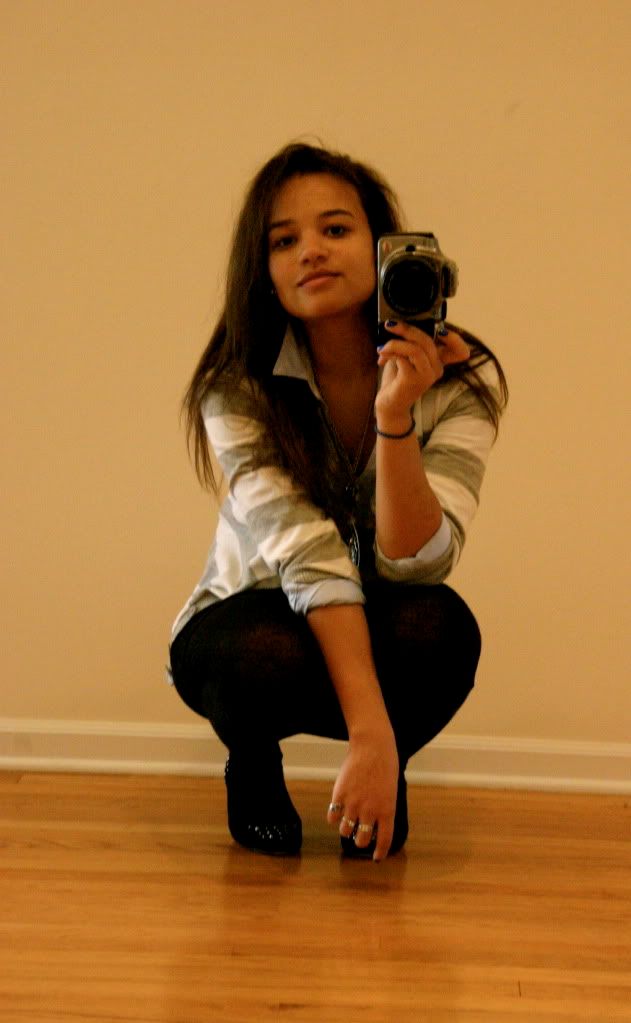 Both the cardigan and the shirt are at least a couple of sizes too big - - I swear I've never bought a shirt in the correct size. I bought both pieces because they reminded me of menswear but were still pretty feminine. Except for the fact that they're like tents on me. Sigh. At least the small skirt and tights work to balance it out!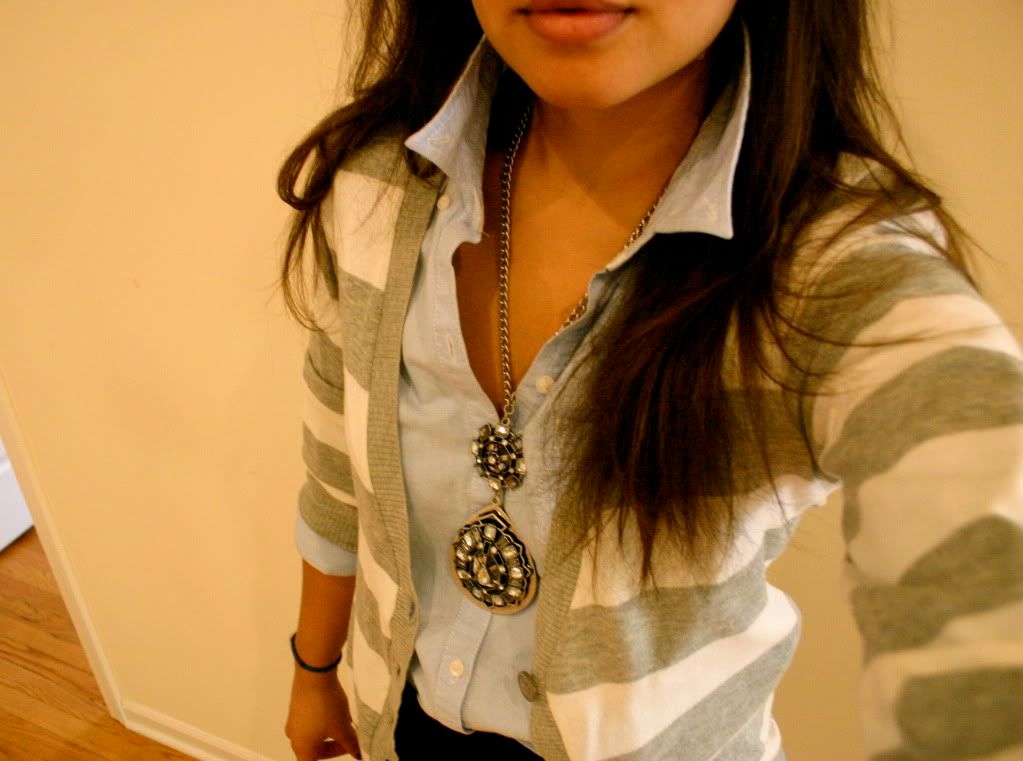 I just bought this necklace because I realized I don't own a single silver necklace. I almost always wear gold jewelry but every once in a while I need something to match my silvery-pearl earrings, and I thought this necklace was flashy but still relatively controlled. While I love big, crazy flashy gold jewelry I like my silver to be a little more refined.
I plan on wearing this out one night soon. All I need now is a venue to match the outfit! Chicago readers, suggestions are welcome :)
PS - I wanted to say a big thank you to all the recent followers and commenters - - you guys really make this so much fun! I love reading what you have to say. XOXO