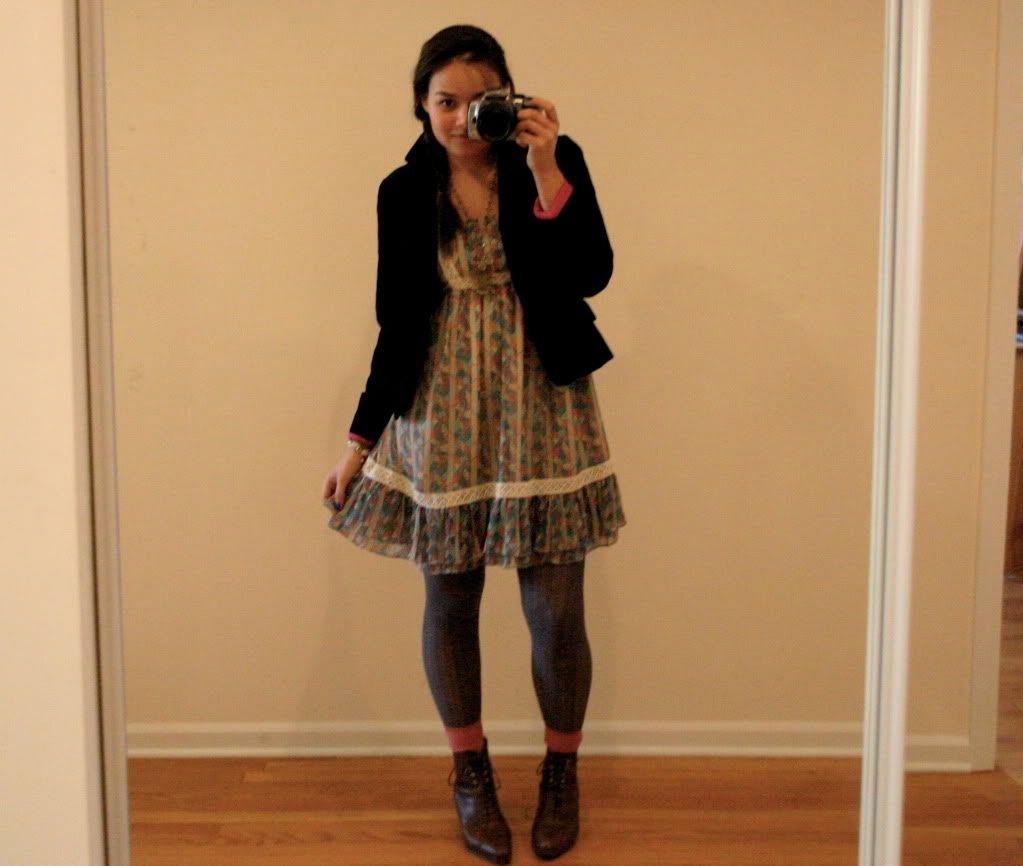 Blazer: J Crew
Dress: Thrifted (label: Jovovich-Hawk for Target)
Tights: Gap
Necklace: Banana Republic
Socks: Banana Republic
Shoes: Thrifted
Necklace (worn as bracelet): vintage/gift (thanks Gram)
It's Saturday and I have the day off - - I honestly cannot believe my good luck. In celebration, here's an outfit post! This is what I wore shopping and working yesterday.
This dress was first featured
way back when, in one of my very first outfit posts
. It remains one of my best second-hand finds, and even though it's designed as a summer dress I thought that the colors were muted enough for a fall wear as well.
One thing you should know, dear readers: I absolutely hate socks. It's completely irrational, but they drive me nuts. As a result, I don't really own any socks. Now that it's cold I've accepted I have to own a few pairs, but I will no longer be buying boring ugly short athletic socks from TJ Maxx. No sir. I will now only wear brightly colored, pretty, textured socks!
(Well, and these once I get my hands on some more of them. Despite my sock hatred I love having toasty toes, so when I've HAD to wear them these are the only kind I've worn in the past.)
I just got these pink ones and they're like a shot of espresso for any outfit, particularly with my favorite thrifted booties.
The navy velvet blazer is from J Crew about three years ago - an extremely versatile wardrobe staple. It has hot pink satin lining in the sleeves which is half the reason I made the investment, honestly.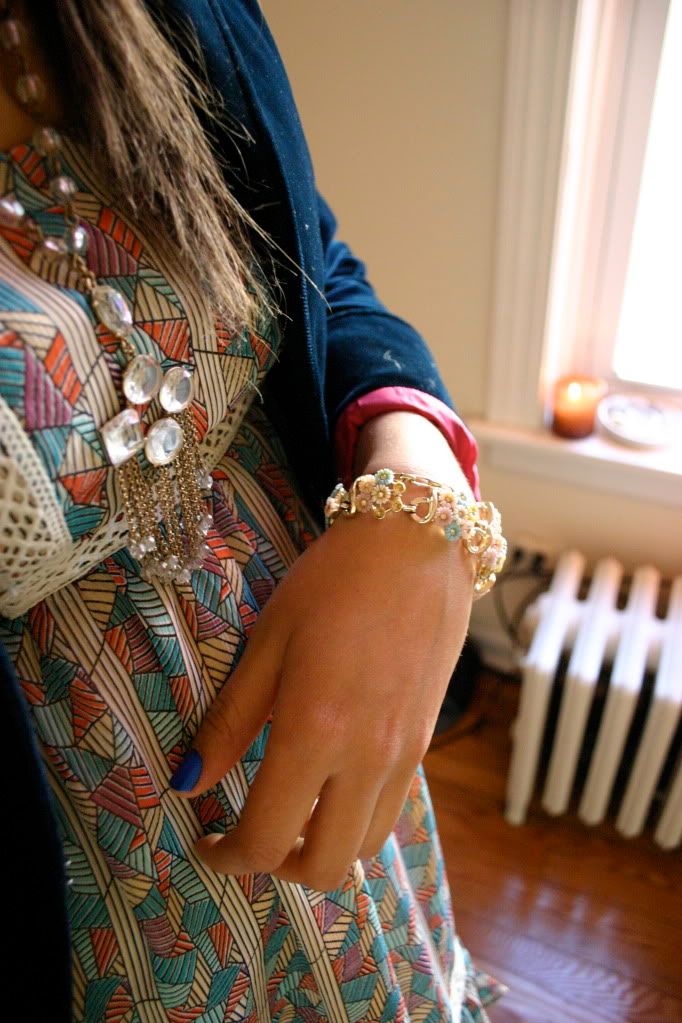 I originally wanted to try a new necklace with the dress, but this one is just too perfect. The bracelet is actually a necklace and matches the earrings from
this post
. I'd love to wear them all together but I don't think I have quite the command and elegance that matchy-jewelry requires. Maybe when I'm older and/or slightly more mature.
Olive likes to be included in the photo-taking. Perhaps she'll write her own blog someday :)