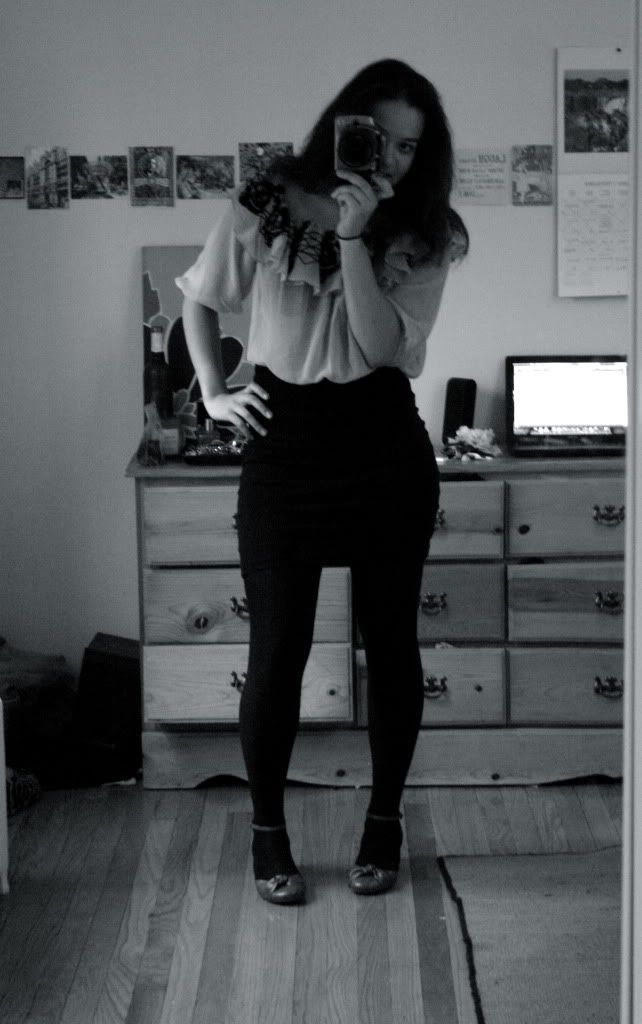 Shirt: Forever 21
Skirt: Forever 21
Bra: Calvin Klein
Tights: ...can't remember...
Shoes: Sears
Earrings: thrifted/gift (thanks Emma)
The new Forever 21 on North Avenue opened this past week!!! I may or may not have gone on opening day...I may or may not have a shopping problem. But to be fair, it's RIGHT next to where I work, and the windows were so shinyyyyyyhjdklsfhjdklsaf.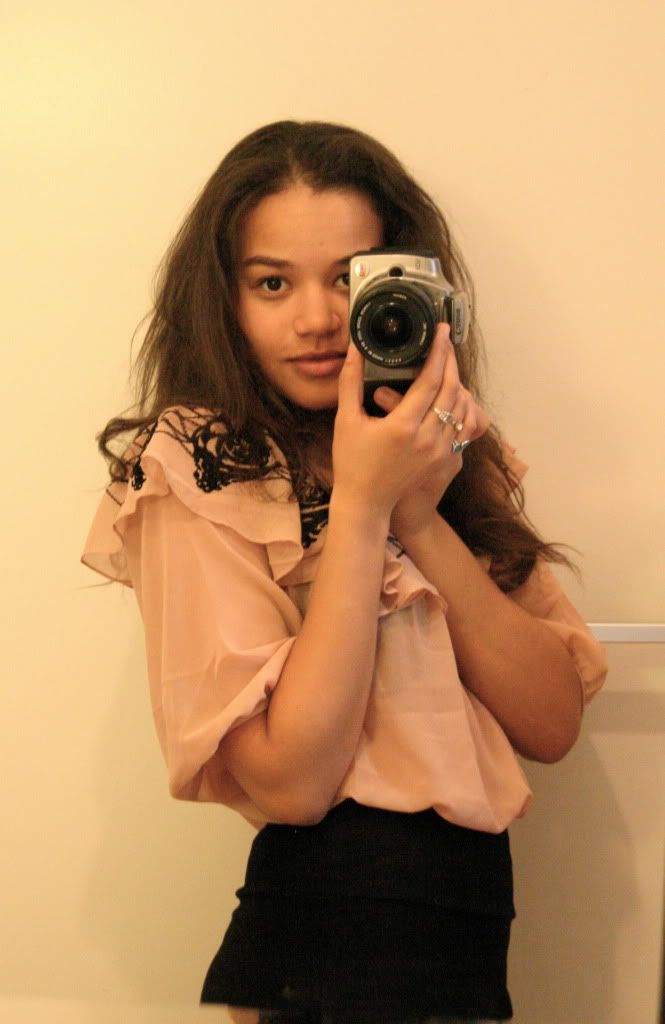 I was confused by this shirt when I first saw it, but my curiosity got the best of me and I decided to try it on. Once I did I didn't want to take it off. It's the most perfect blush color and I love that it's see-through. I can wear a pretty bra underneath it and it still manages to look demure and pretty. If you've been reading my outfit posts for a while you'll know that I am a sucker for girly little things, and this may very well be the girliest blouse I own. Since I rarely wear pants I'm always looking for basic skirts and this one is perfect. It's lycra/cotton and the perfect length. And it cost $5.80.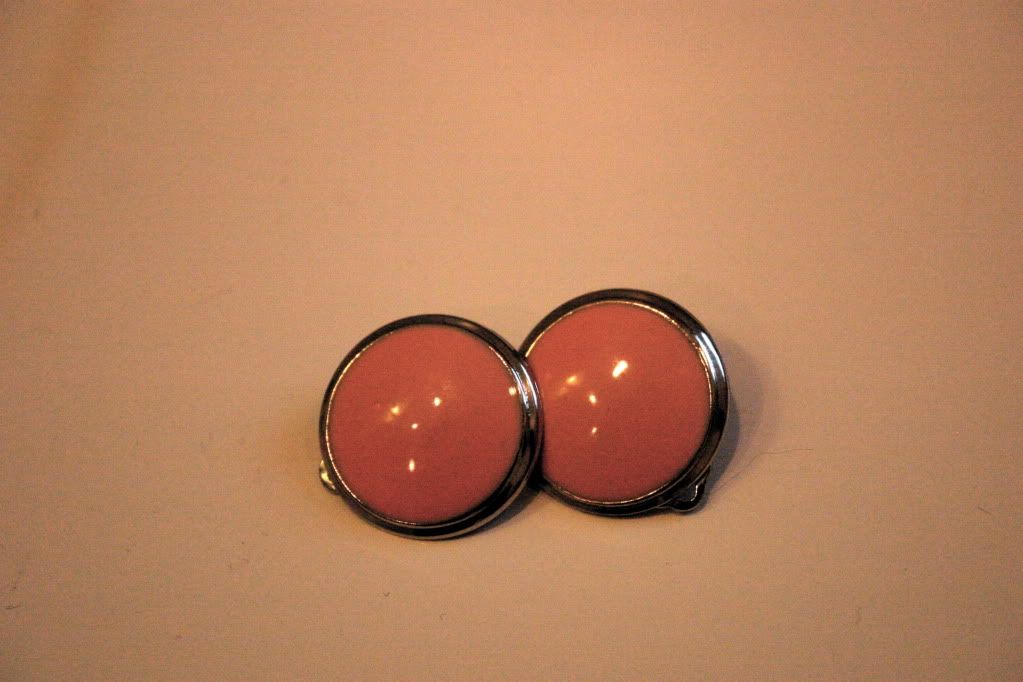 The earrings were part of my Christmas gift from Emma J last year. They go with everything.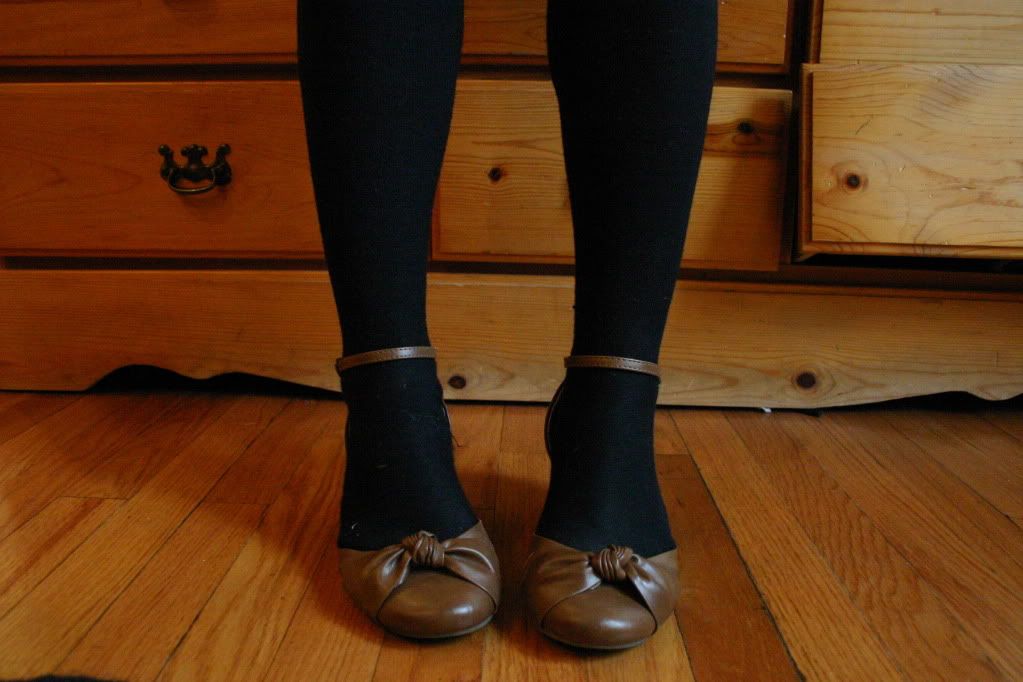 Believe it or not, I found these shoes at the giant depressing Sears next to my apartment. I was looking for laundry baskets and while passing through the sale shoe section this pair caught the corner of my eye. They cost $7 dollars. SEVEN DOLLARS. For adorable ankle-strap knotted-leather heels!! Thank you universe, for teaching me once again not be a shopping snob.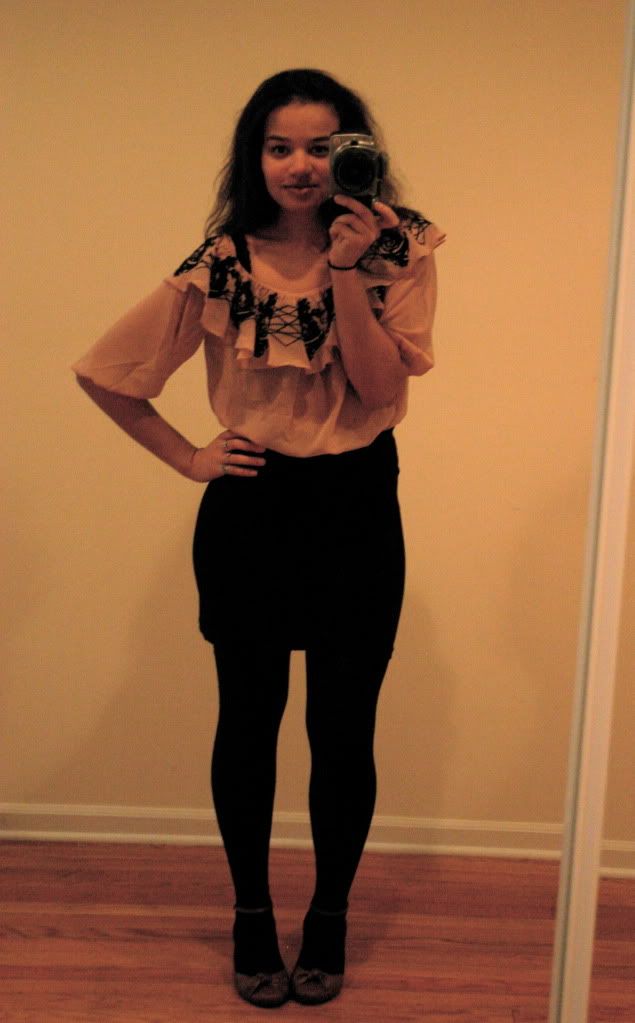 Happy early Thanksgiving!