Blouse: H&M (by way of a second-hand store)
Tank: American Apparel
Pants: Banana Republic
Shoes: Ann Taylor (thanks Mom)
Necklace: J Crew
Bracelet: thrifted
Rings: gift (thanks Gram), Meijer, gift (thanks Grebe)
I wore this outfit to work yesterday - I rarely ever wear pants but I couldn't find a skirt that I liked with this top. I think it worked out pretty well though.
[Sidenote: look, my room is finally getting decorated! I've lived here for 2 months and I'm just getting around to it...whoops.]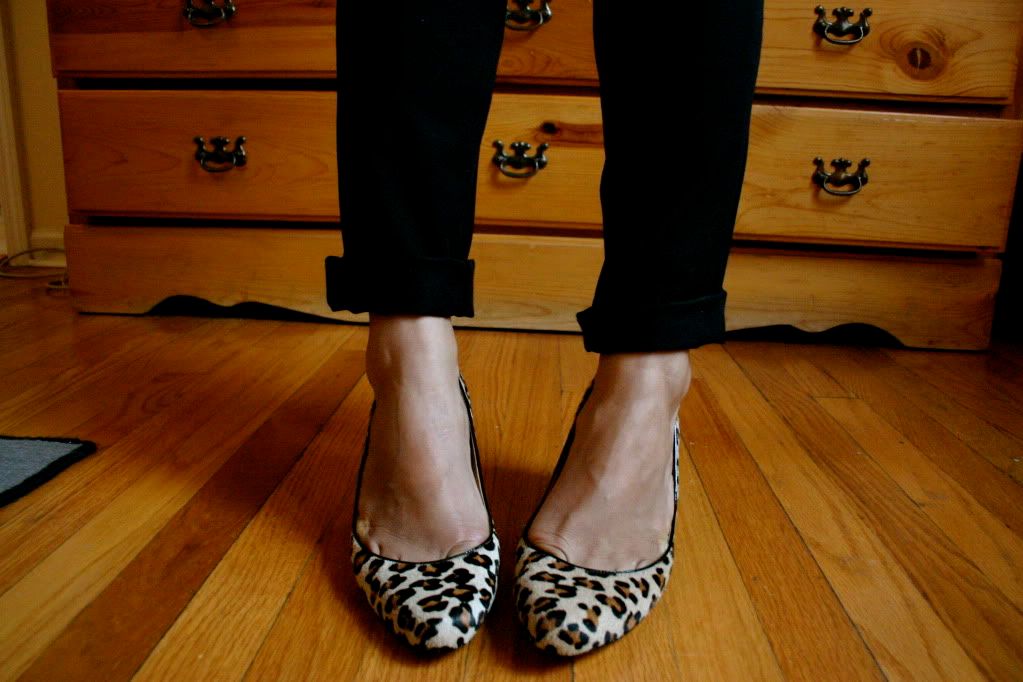 The pants are a very cool 5-pocket legging, but they're ridiculously long on me. I solved the problem by cuffing them. I know the cuffs are uneven, but I think they look a little less serious this way, and I always love clothes that are whimsical. The shoes were my Mom's birthday present to me - aren't they beautiful?? I've been waiting for a nice sunny dry day to wear them because they're calfskin and could get ruined very easily.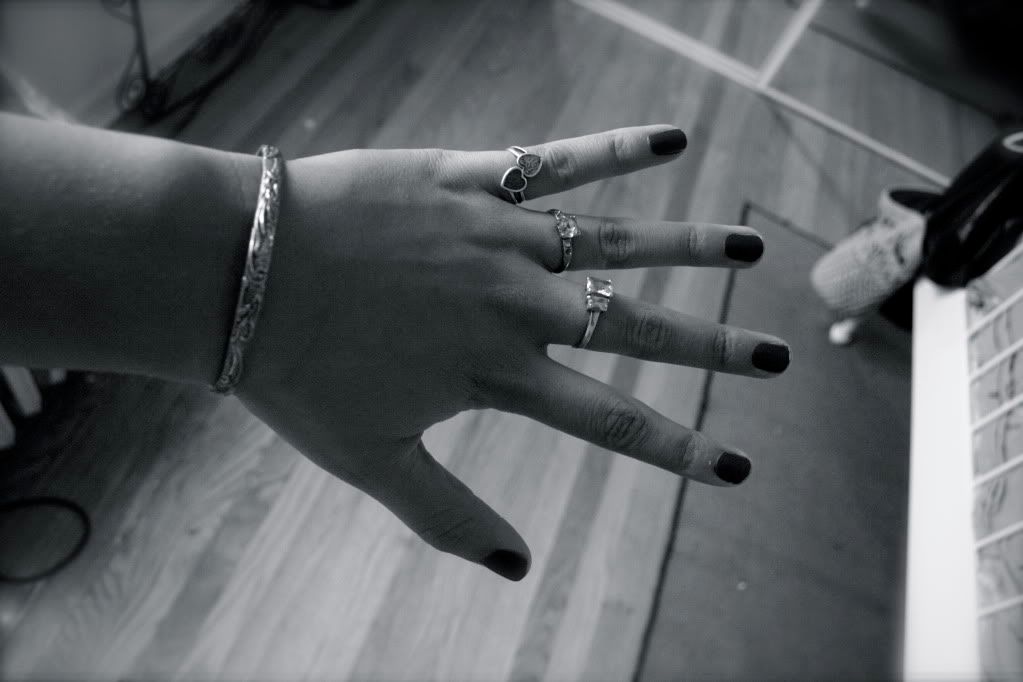 The rings all have great stories. The giant honking one in the middle is my engagement ring to two of my best friends. It was taken from a grocery store in Michigan when I was 17 and has not left my finger since that night. The one on my ring finger is a piece of costume jewelry my grandama used to wear. The last one was a gift from my darling old roommate, whose grandmother had given it to her. She never thought she'd wear it so she passed it along to me!
Still obsessed with this necklace. It's such a quick throw on but it makes everything look so nice.
Happy Friday!