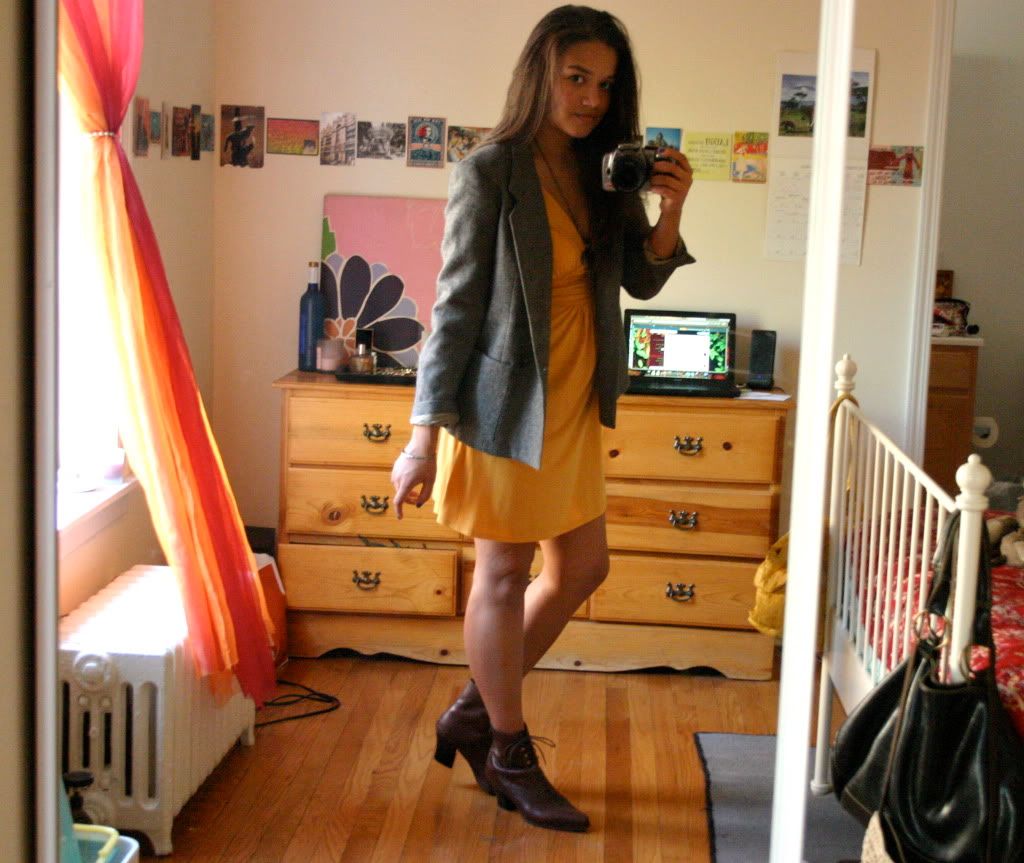 Blazer: thrifted
Dress: gift (thanks Emma)
Necklace: Express
Earrings: gift (thanks Emma)
Bracelet: thrifted
Booties: thrifted
Nailpolish: Chinaglaze, Frostbite
Today was my first full day off since coming back from New York. I spent most of it lounging in my apartment with Olive and cleaning things up, but toward the end of the day I decided to head out for a little walk around Lincoln Square.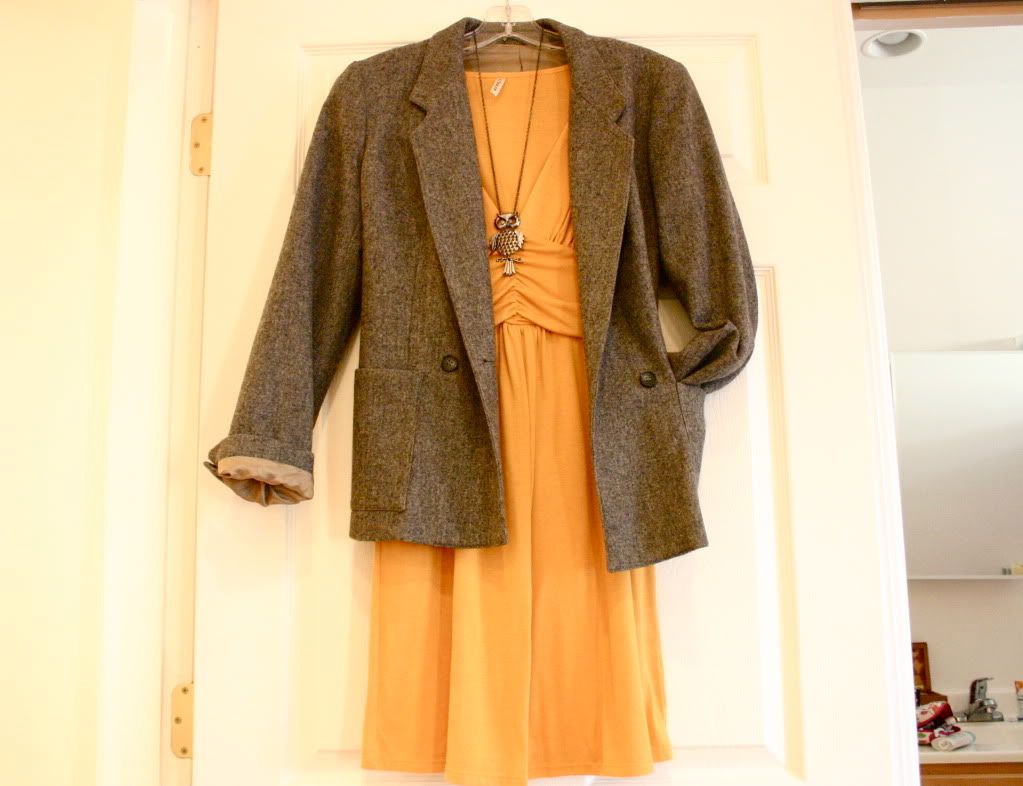 I wanted to wear something fall-y but not heavy since it was another bizzare 78-degree day in sweet home Chicago. I figured a light weight jersey dress and an open-front blazer would be a good compromise. The booties are gloriously low, and so easy to walk in.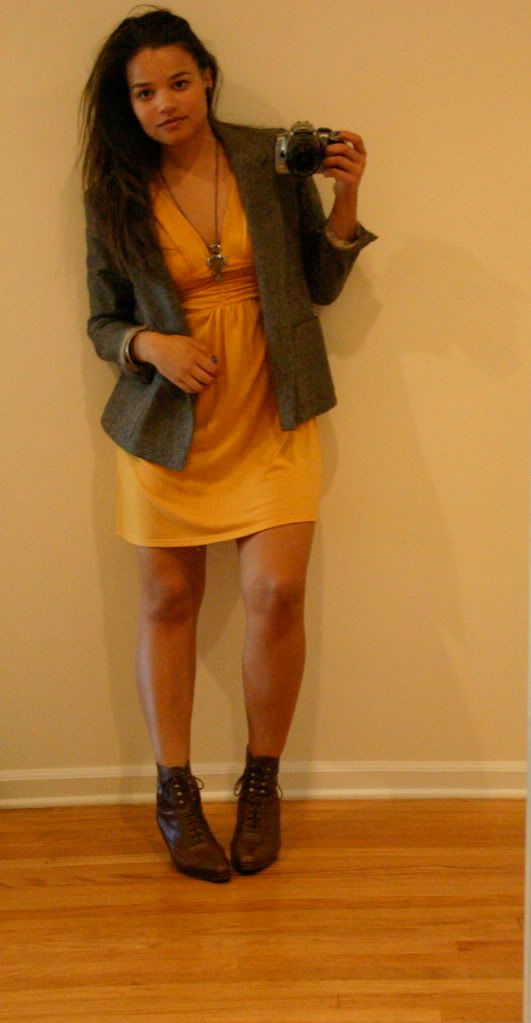 The blazer and booties were both procured for less than $4.00 each on a fateful thirfting trip to Unique in Uptown last month. I had some of the best thrifting luck I've ever had on that day. I think that trip has a lot to do with why Unique is my favorite thrift store in the city.
The dress and earrings were gifts, the booties cost $3.80, the bracelet cost $1.20, and the blazer cost $3.80. I got the necklace a few years ago at an Express in Lincoln Park as it was going out of business for $6.00. So, in total, this outfit cost me $14.80! ($17.80 if you count the three dollars I spent on the nail polish.)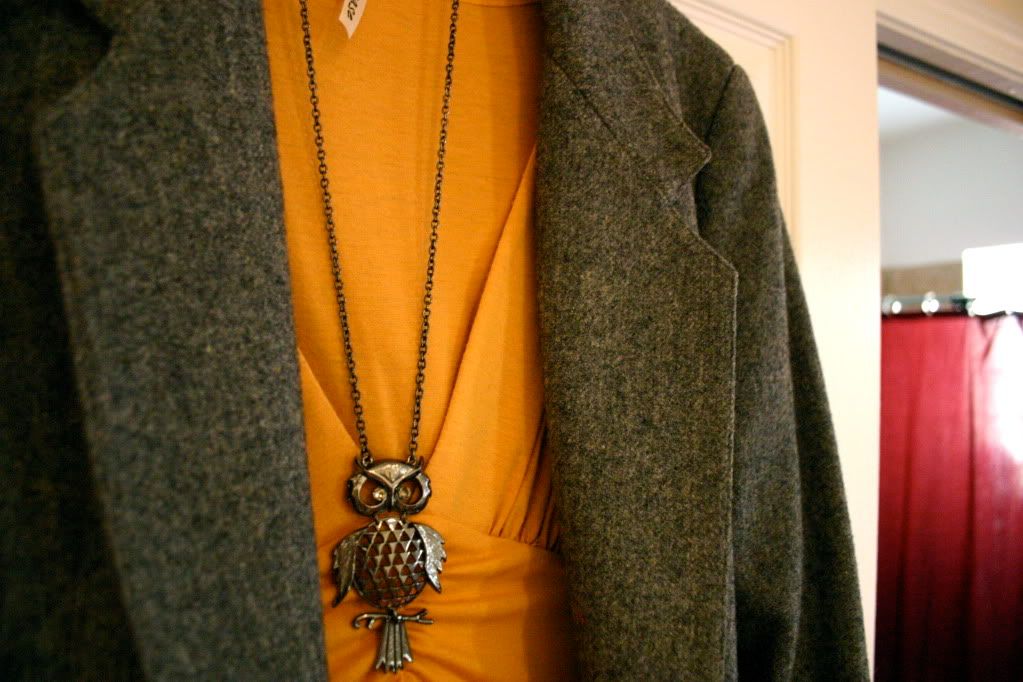 Hooray for budget shopping!