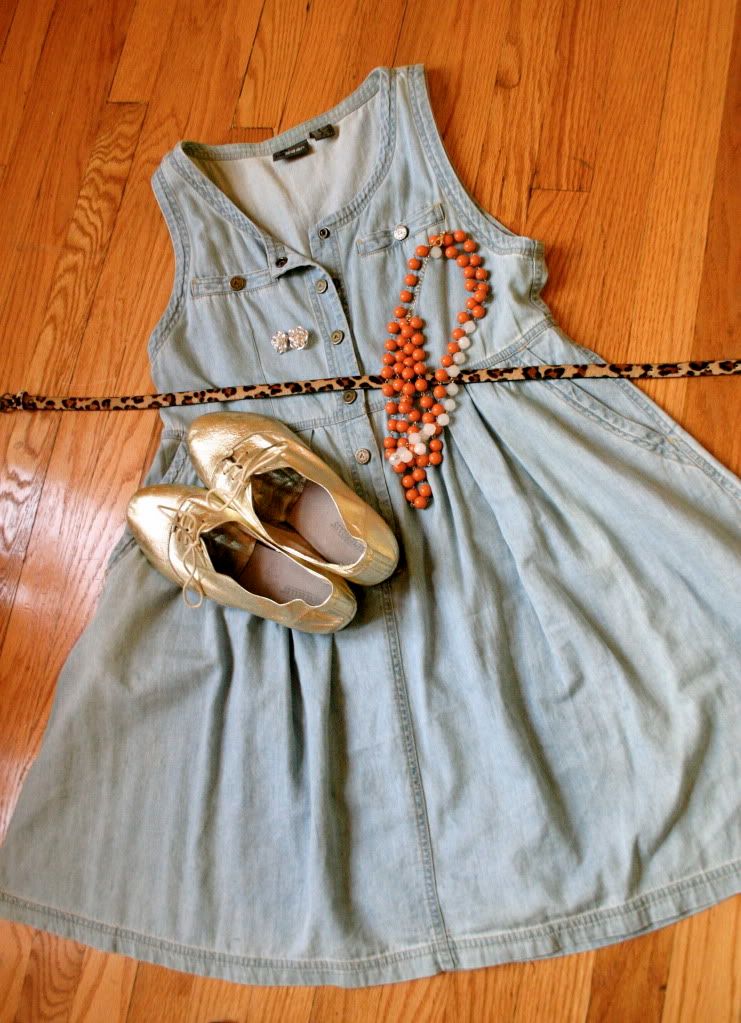 Dress: thrifted
Belt: Ann Taylor (thanks Mom)
Necklace: thrifted
Tights: H&M
Earrings: bought on the street in New York
Shoes: thrifted, Seychelles
Today is my only day off this week, so I'm spending it doing typical, boring, but somehow satisfying errands. I don't know about you, but I truly look forward to grocery shopping for some reason...? (My life is obviously glamorous.)
Almost the whole outfit was thrifted from various places. I bought and wore the dress for my housewarming a couple months ago. Its Liz Claiborne circa 1980-something and the denim is sooooooooo soft and worn in. It feels like wearing a blanket. It's too big, as most of my thrifted goodies are, but when I wear a belt at the waist it's perfect. This belt actually
matches the shoes from my last outfit post
!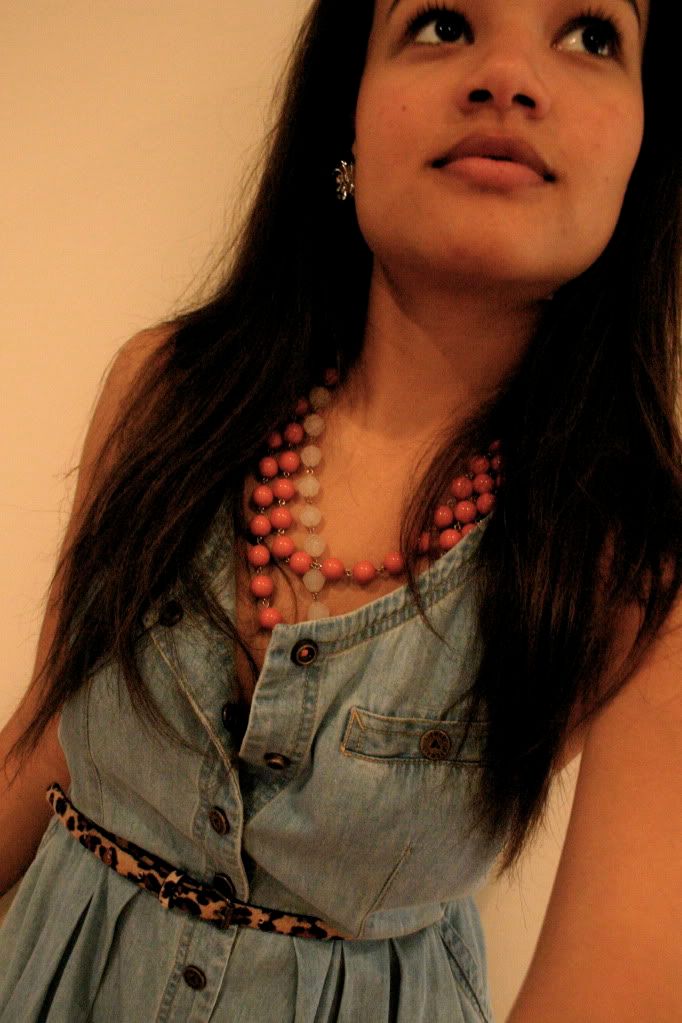 I found the earrings in New York several summers ago, at the same place I found my favorite pearl earrings. Everyone always asks me why I won't pierce my ears, and I don't really have a logical explanation. Even though I'm frustrated by it, I LOVE the hunt - I love how hard it is to find clip-ons, and subsequently I love how exhilarating it is when I find them. Both my grandmother and my Mom have pairs like this, so I always think of them when I wear my pair.
Uncovered these secondhand-ing with Emma last week. Obsessed with them.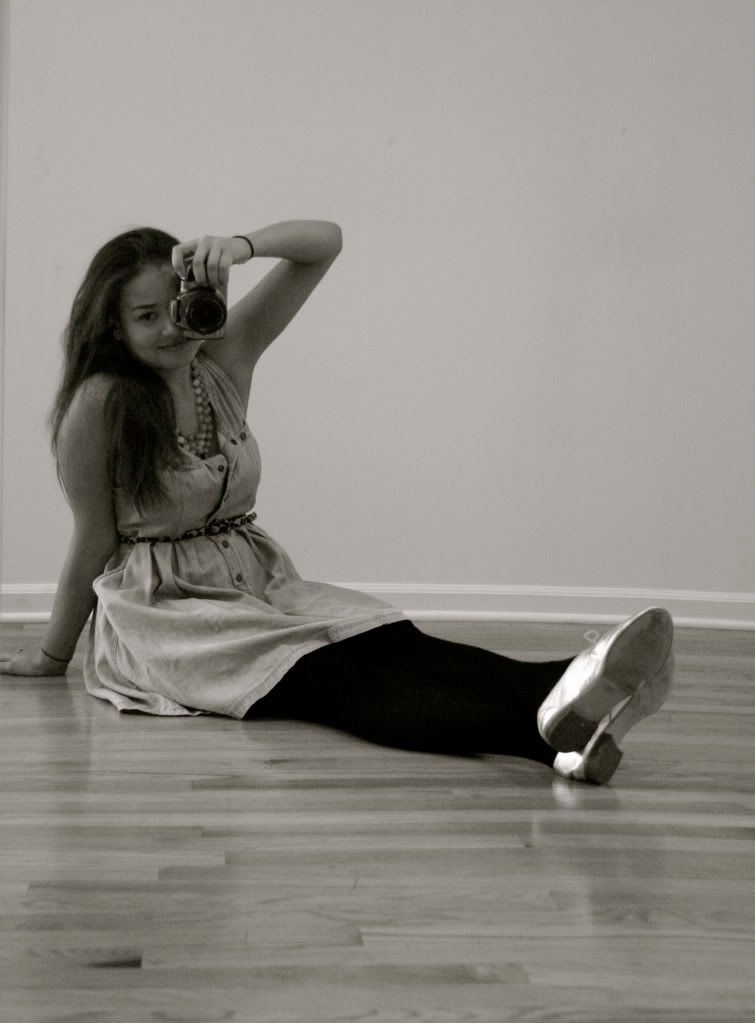 May your Monday be filled with happiness!