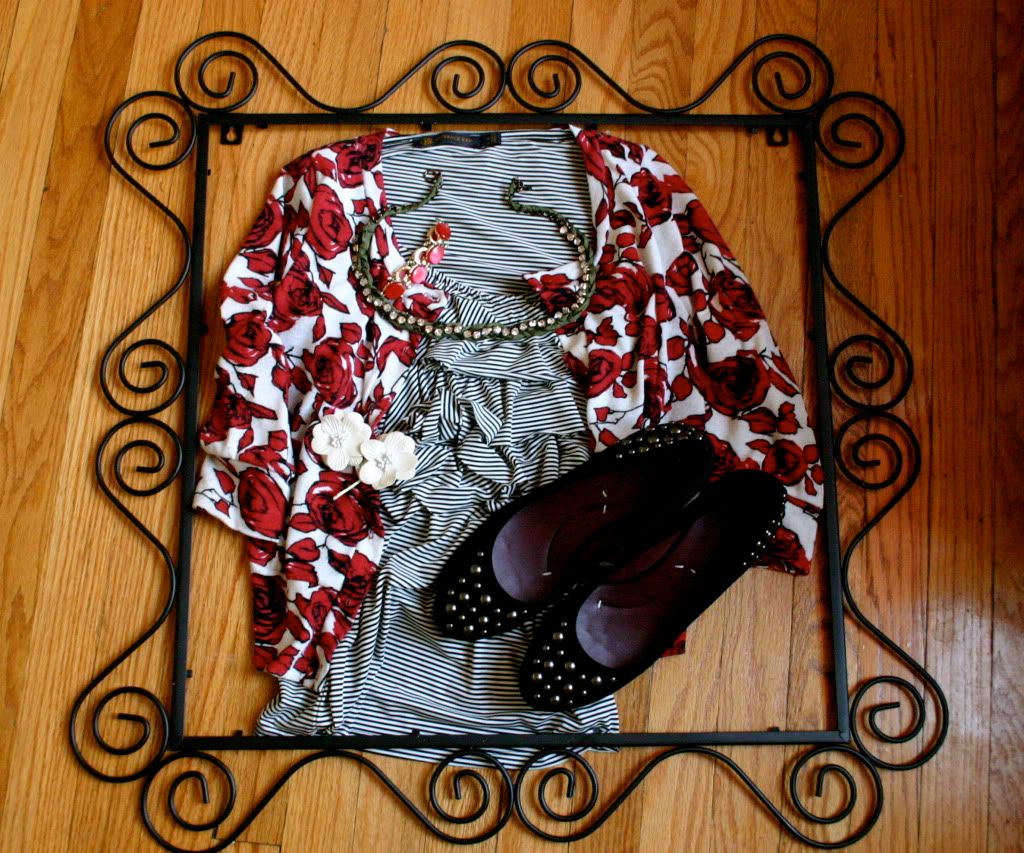 Shirt: The Limited
Cardigan: Forever 21
Pants: Banana Republic
Shoes: BCBG
Bracelet: vintage/gift (thanks Gram)
Necklace: J Crew
Hair pins: Forever 21
Eyeshadow: Colorlab (thanks Marie)

I was planning on wearing this ensemble to work today, until I got a look at the 91 degree forecast! So instead I'll be wearing a sundress and my Sam Edelman sandals, perhaps for the last time this year. I'll hold this one for another day further into fall and savor the sun while I still can.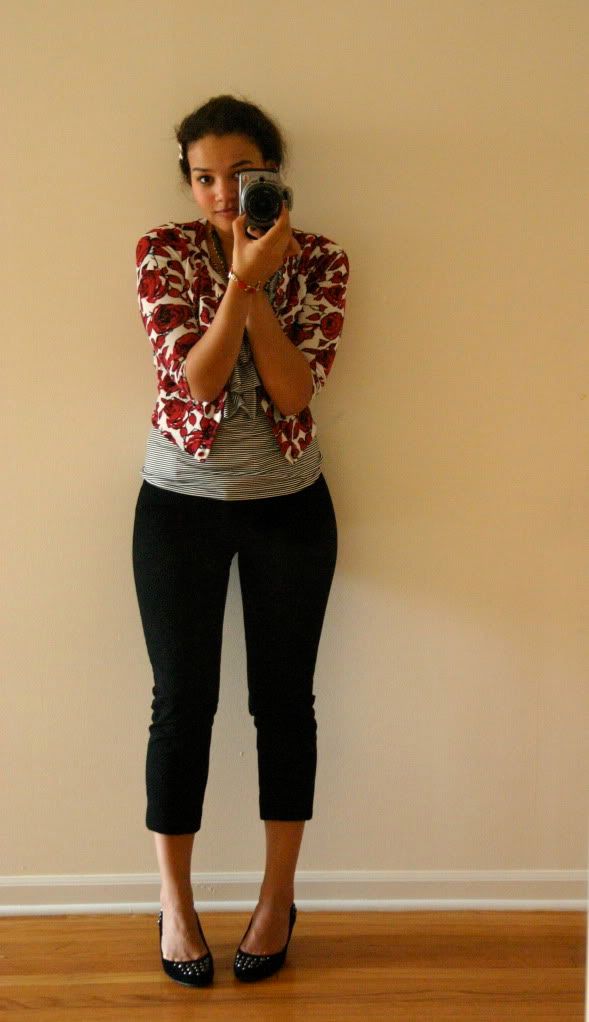 This outfit was built around the cardigan - I saw it in a magazine this spring and RAN to the nearest Forever 21 to get it. As fate would have it, I grabbed the last one in the store. It's an extra small but I don't care, I love the little roses so much that I squish into it anyway. The shirt is a favorite I found in final sale at the Limited this winter. It's little stripey ruffles remind me (in the most cliched way imaginable) of an afternoon in Paris. The shoes were a recent find and I can't wait to break them in. The pants are a fantastic staple, and are pretty much the only pants I wear.
OH, the hairpins - - these cost me exactly $1.80 and I'm OBSESSED with them. They go with everything. They are the best bad hair day accessory you could imagine - when my hair is being poufy and unruly I just stick them in and suddenly I'm all, "
oh my, I just wandered into this city from a freshly dewed secret garden full of baby's breath and fairies.
" So worth the two dollars.