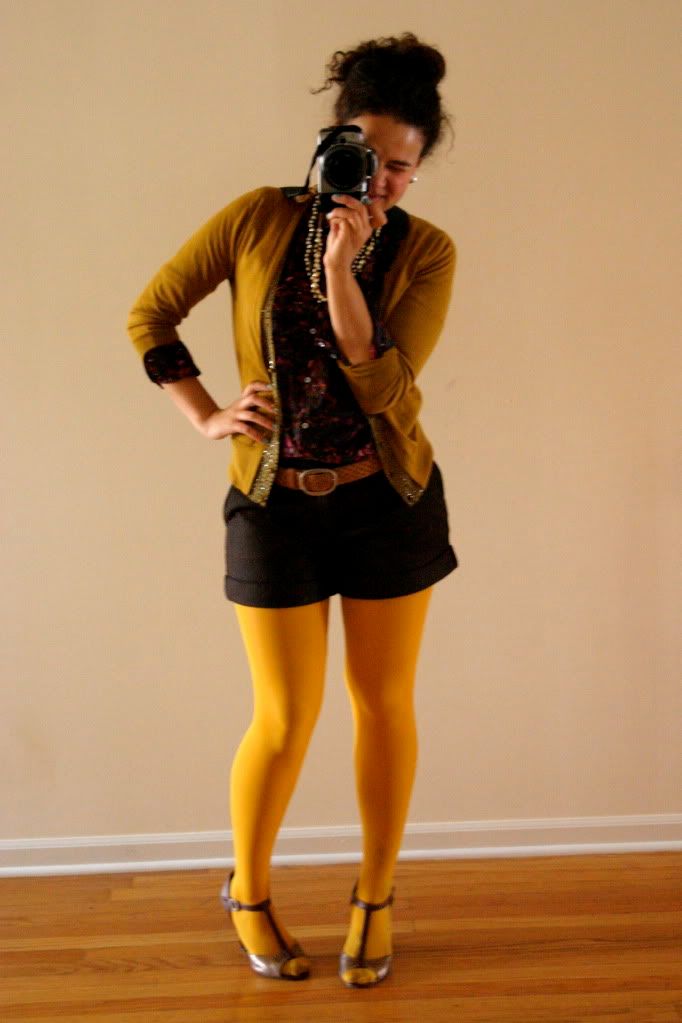 Sweater: J Crew
Blouse: J Crew
Camisole: American Apparel
Belt: Calvin Klein
Shorts: Old Navy (thanks Emma)
Tights: Gap
Shoes: Forever 21 by way of a thrift store ($10!)
Earrings: bought on the street in NYC
Necklaces: J Crew
Purse: vintage/gift (thanks Mom)
I went home to see my parents in Michigan this weekend and found some incredible gems (including several old leather belts that my Mom wore in college!). Totally inspired by leaves turning different colors, hot tea, and Alice in Wonderland.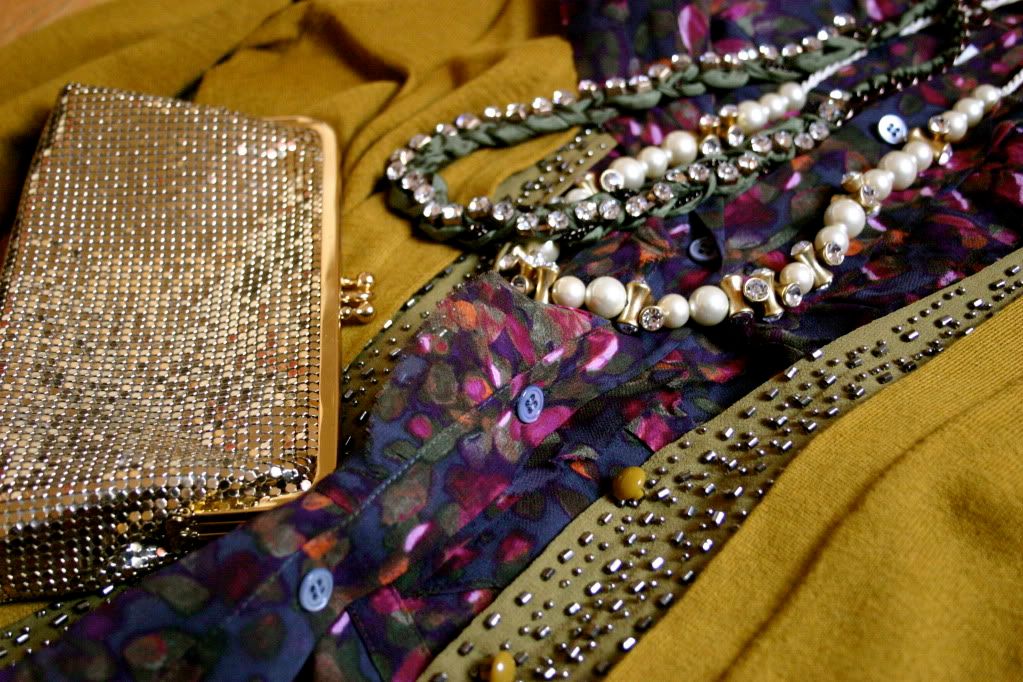 The blouse, sweater, and necklaces are all from J Crew, and most of them are from the sale rack. The color of the sweater is this unbelievable mustardy-army green, with adorable enamel buttons and silver seed beads on the inside fabric. The whole outfit was based around the color of this cardigan. I'm obsessed. The purse was a gift from my Mom, I'm not sure where she found it, but I can't wait to attach a colorful strap to it and carry it over my shoulder.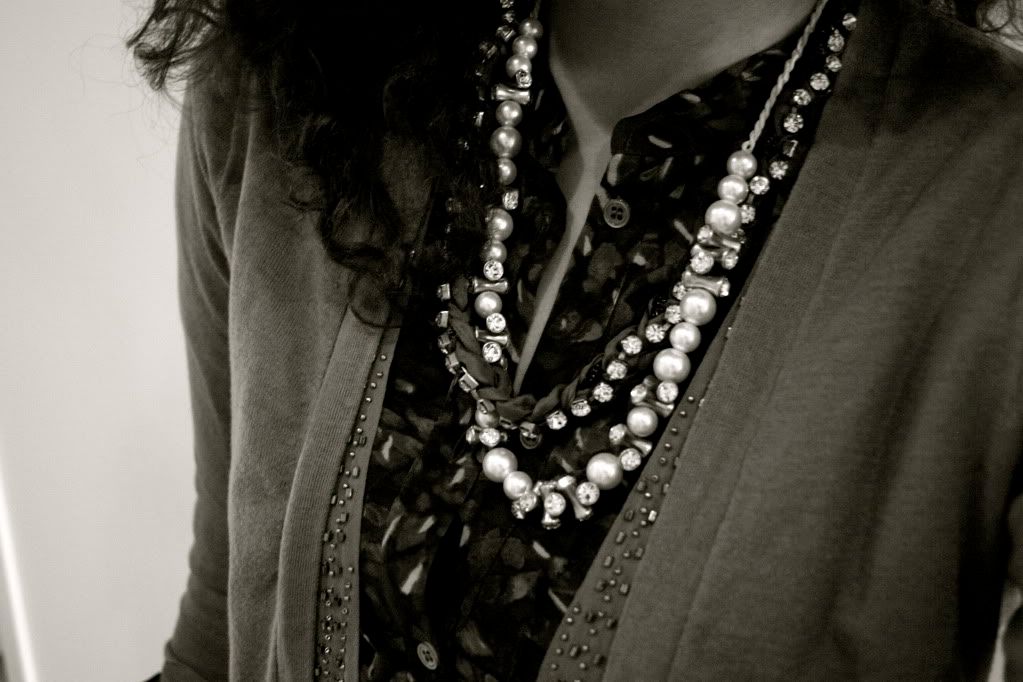 I love how deeply layered the colors & effects are. Ruffles, beads, jewels, silk, buttons...it all calls to mind a certain decadence that only fall really captures.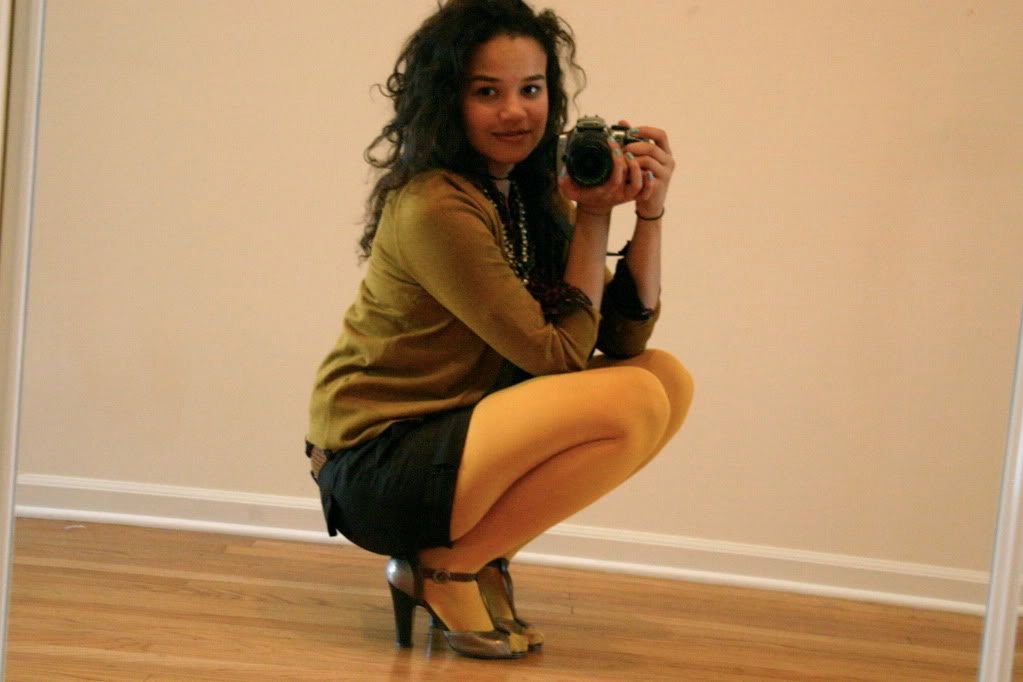 The tights, shorts and belt have already made at least one appearance on the blog, but I like to work pieces into as many outfits as possible. When you've got a ridiculously limited budget it's crucial to be able to wear things multiple ways. And after all, isn't mixing and matching what fall is all about?