Jacket: Bagatelle
T-shirt: Banana Republic
Belt: J. Crew
Skirt: thrifted/gift (thanks Mai)
Shoes: Lela Rose for Payless
Tights: Gap
Earrings: Claire's
Scarf: Banana Republic
Nail polish: Anna Sui

Last weekend was my friend Ashley's birthday bar crawl, and it was also my first night out in cool weather clothes! All summer I've been sticking to easy, light-weight dresses and braided hair, so it was awesome to wear tights, a jacket, and a scarf.
One of my oldest friends also came to visit for the weekend and brought me the cutest little skirt. She found it at a thrift store - it has a slightly uneven bottom, and some tiny navy buttons up the back. It's too short on me without tights, so I added some of my favorite yellow ones to make it all work together. (I always feel like I have alien legs when I wear these tights - they're a lot of fun.)
The nail polish is Anna Sui. It has no name written on it other than "71D", so I suppose that's what it's called. I almost never wear it because it takes ages to get off, but I figured it'd be pretty against the skirt.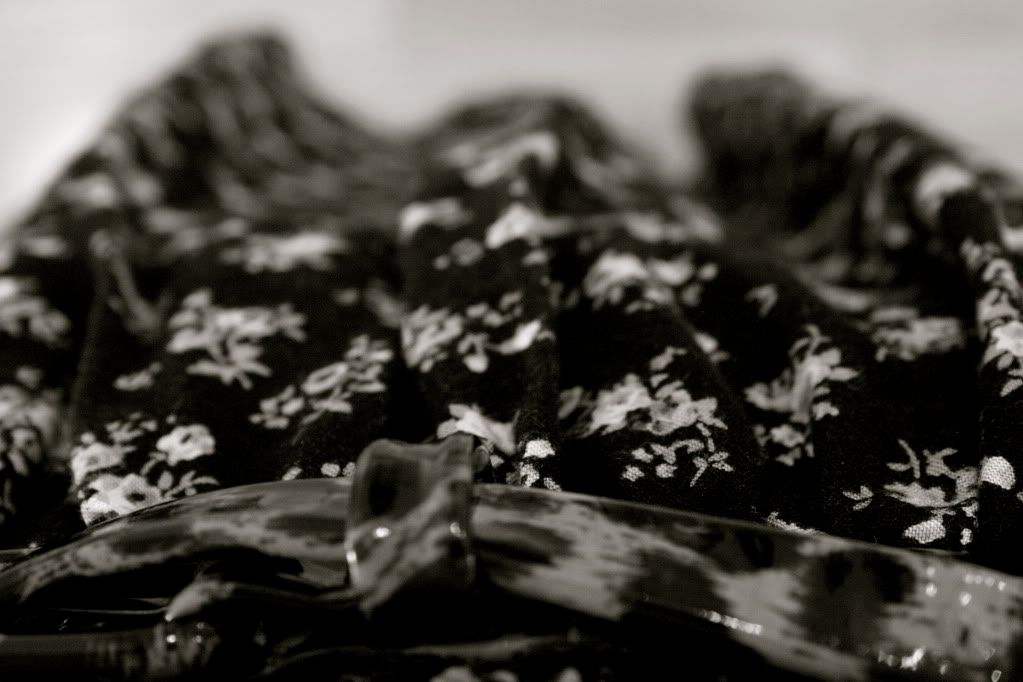 I hesitated with this belt - - I wasn't sure if I could pull off putting two starkly different pieces on top of each other - but it ended up working perfectly. You almost couldn't even see the belt except for it's patent-y shine. Besides, I honestly think I wear this belt with
everything,
regardless of whether or not it "matches". Who wants to match anyway?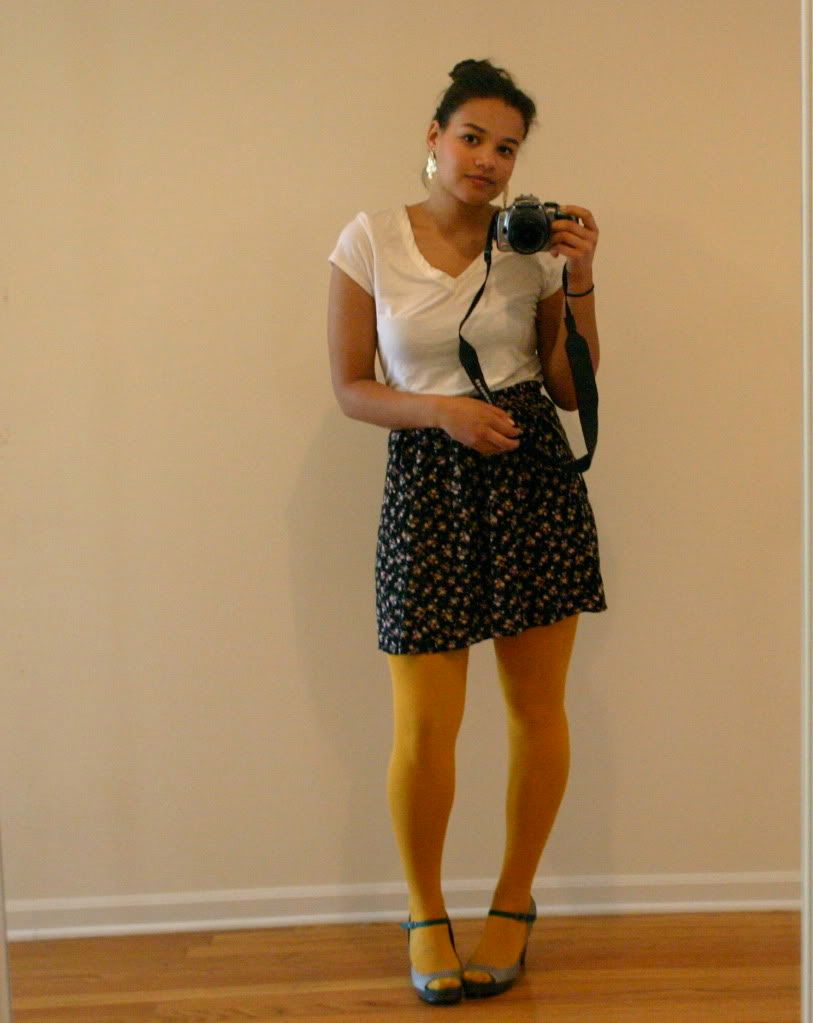 I'm looking forward to wearing variations of this outfit all season long.