Shirt: Banana Republic
Shorts: Old Navy
Tights: Gap
Earrings: vintage/gift (thanks Gram)
Shoes: Banana Republic
A couple notes about this outfit: 1) it looks positively horrible on a hanger. 2) Everything in it, save the earrings, was manufactured by Gap, Inc. Clearly I get a lot of usage out of my employee discount. I'd be a much wealthier woman if I decided to work for a different company.
Anyway. I bought the shirt to wear with a high-waisted pencil skirt for New Year's Eve this past January. I haven't worn it again, mostly for lack of an occasion, but my roommate encouraged me to bring her out and give her a try, so here she is. Paired with dark brown wool shorts, my favorite slate grey tights, and my light grey Rumers from Banana.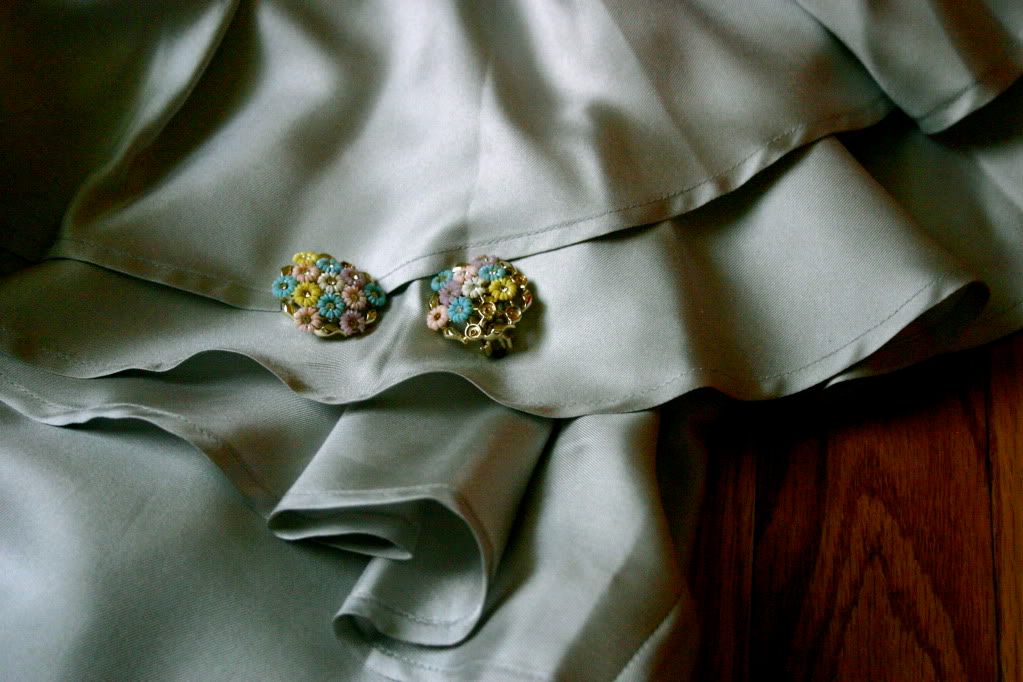 The earrings are another hand-me-down from my grandmother. They have a matching necklace that I sometimes wear as a bracelet. I used to wear them to work, and as a result they've gone through a bit of damage: some of the little flowers have broken off. I'm much more careful about where I wear them now, but luckily the missing flowers aren't too obvious.
I put my hair in pigtail braids, then pinned them at the base of my neck. Very easy, very elegant.
Happy Tuesday!