Sweater: Banana Republic
T-shirt: Banana Republic
Jeans: Banana Republic
Belt: Calvin Klein
Bracelets: flea market in St. Thomas, raided from my sisters (thanks Cecille + Michelle)
Earrings: bought on the street in New York City last summer
Shoes: DSW
Nail polish: Wet 'n' Wild "Private Viewing"
This has been a rather trying few days for me, so I coped the only way I know how: I bought a few new clothes and played with them all week long. In defense of my indulgence (though a weak defense it may be considering how tightly I am living), I truly do believe retail therapy can work wonders when practiced safely. At least for me.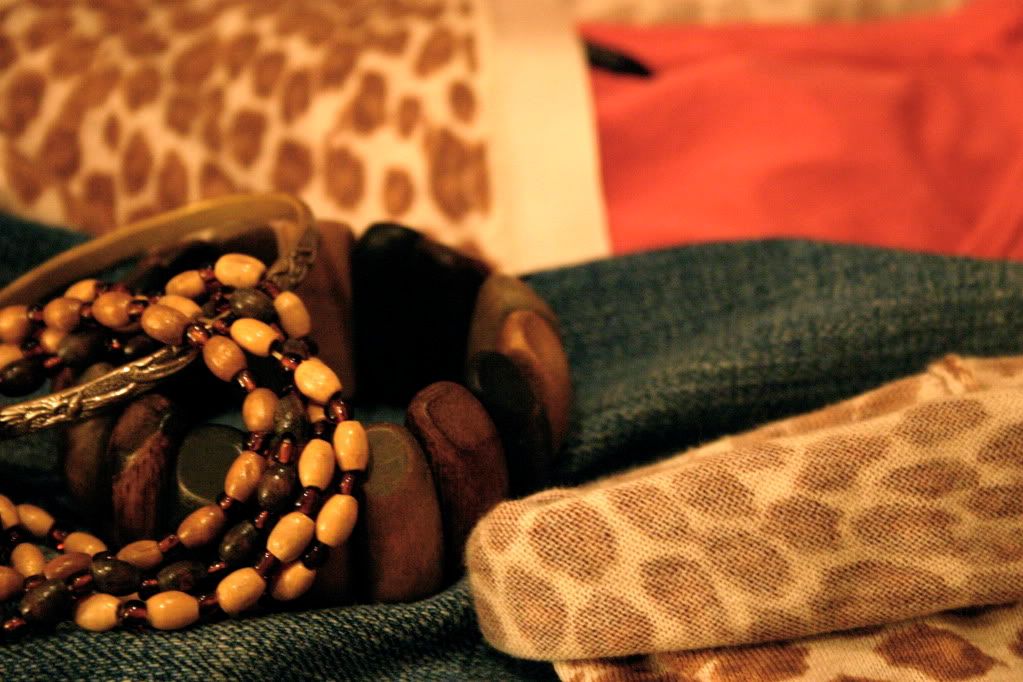 It's one of those magic times when I'm allowed to wear jeans to work, so this is what I wore today. I was actually wearing some new little brown heels for the majority of the day, but alas, blisters won out and I switched to flats. But at least they were my favorite flats, found at DSW two years ago in the clearance bin. This is my first animal print sweater and it's safe to say I can feel the birth of a new addiction.



As you may have noticed, virtually everything in this outfit was bought at Banana Republic. I don't even know why I bother to write down where my clothes come from anymore. EMBARRASSING.



What's the occasion for Casual Thursday? As a matter of fact, it's Give and Get weekend. This means that I get to give out coupons to all my friends and family, for 30% off full-price and sale all weekend at the entire brand family (meaning BR, Gap, Old Navy, Piperlime, and Athleta, on-line and in-store, outlets and factory stores included).

So dear readers, if any of you are there, I thought I'd leave you a link for the coupon as well, just in case any of you are also needing some retail therapy. On top of the sale, Gap Inc will donate 5% of what you spend with my coupons to the Leukemia and Lymphoma Society. They do invaluable work to fight and cure all kinds of blood cancers. Read more about them here.



Here's the link for the coupon - hope you enjoy.